For many years, Mao a 27-year-old man who looks like a 12-year-old boy, had been denied employment because the employers never believed his age.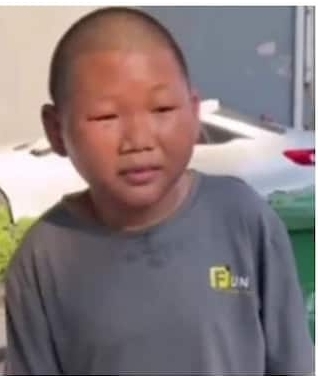 He'd been desperate to find to find a job but was always met with a dead end because he was never believed to be older than 12.
Article content continues below;
More Articles
His childlike looks made employers suspect he was sent by the government to infiltrate companies and to find out if they were abusing child labour rules.
Read Also: https://www.shootoutnow.com/fake-nurse-arrested-for-causing-the-death-of-a-newborn-baby-and-destroying-the-ladys-womb/
His frustration led him to the popular platform TikTok where he shared his problems to the public and asked for help. Stating that he really needed a job so he could take care of his father who had stroke.
The video went viral and soon Map had many employers offering him jobs and that led to him finally being employed.
Don't miss out! Know when next we publish, click on the button below;
You can also subscribe to our newsletter below, we never spam.