There's been a back and forth between Nigerian controversial crossdresser, Bobrisky and the CEO of Mike cars. This started when the CEO promised ex-housemate Erica, a sum of two million and a car.
After almost two weeks, the CEO hadn't delivered so, Erica's agency had called him out on false promises. He had replied that he would first give her five hundred thousand and later on the 1.5 million that's if she chooses to work with him.
That's when Bobrisky stepped in and blasted the people calling out Erica's management. She accused the CEO of using Erica to trend by promising something he couldn't fulfil.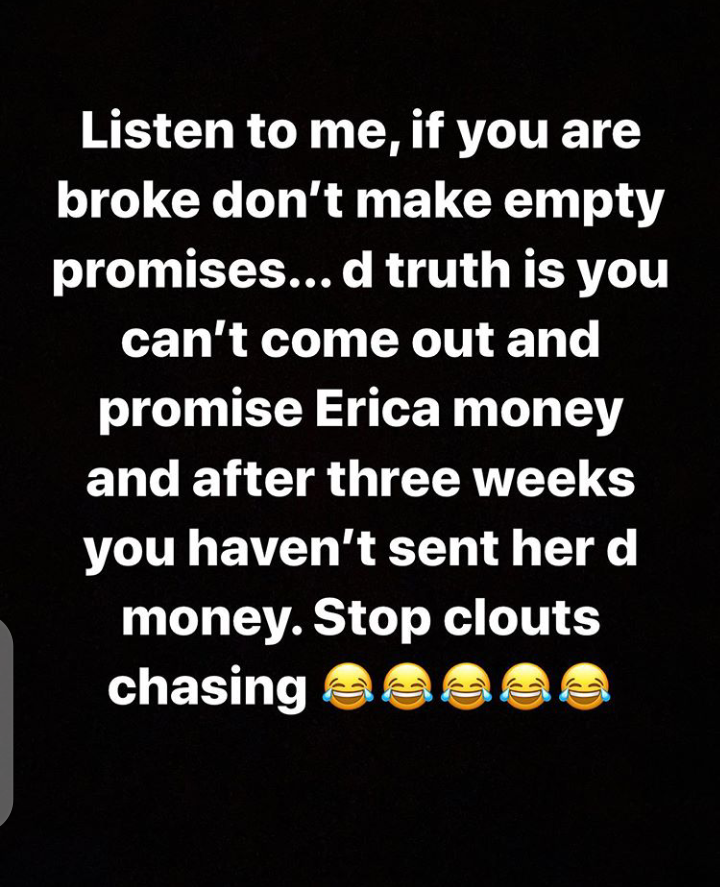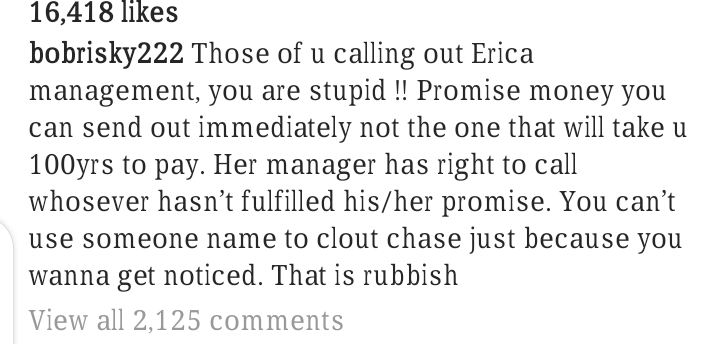 The CEO replied by threatening to get boys to beat up Bobrisky.

This was when Bobrisky posted that if the CEO upset her any further, she would give Erica extra one million. Then he replied that it's better to be a Yahoo boy than to be fucked 10 times in the ass.