About Us
Address:
Along KM 7, Asaba to Benin Expressway, Asaba, Nigeria
| Contact:

+2348070454883

| Social handles: @shootoutnowcom

Content;
ShootOut Now (SON) is an Informational, Educational and Entertainment Blog, we provide based on facts and authentic News, Jokes, Educational Articles/videos and Motivational videos.


ShootOut Now is a project of a young Nigerian blogger Mr. Tyavbee Victor, who is professionally known on the internet as Tsquare07, apart from been a blogger, Tsquare07 is also an innovative web designer and developer.
With much enthusiasm, Tsquare07 always strives for visioned based projects, and always derived pleasure in solving complex problems, the young Tech enthusiast has been a great force in the new-gen innovative projects and has built a decent number of flashy websites and blogs across Africa and abroad.

He is from the middle belt part of the nation (Benue).
The blogger has some recognition by working with sites like Joke with care, Life With Crypto, Gist Of The Day (GOTD) and Tsquare07, the latter (Tsquare07) is where you can find more info about him.


With a lot of Infotainment sites already on the web our mission is (just) simple, to bring you authentic and unique news, funny jokes and moral educational/motivational articles and videos.





We make sure our authors strive for accuracy and reader friendly articles (post) which by any means do not or intend to harass People, Organisations or Authorities, always making sure we stays ahead of competitors by delivering to you fast and accurate News, Jokes and Articles. 
Our mission is to never keep you out of date on any current happenings or by any means deliver harmful/illegal posts that may cause any form of support to an authority (party) or organisations and will not by any means support racism (Ethnic Solidarity) of any kind in our or (third party) related post(s).


We sincerely thank all of you that choose our blog despite having a decent number of others who are above or below (us).


Most especially you that have dedicated your time to know more about us and  our services.


We are all saying Thank You and welcome to our blog.


Email Us At [email protected]


Review Our Privacy Policy to know how we collect and uses our users personal data.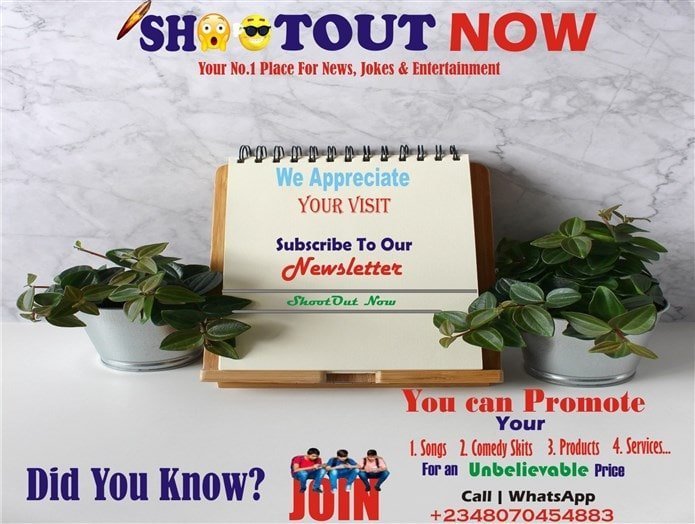 Are you still with a learning mind?


Join Tsquare eLearning Community