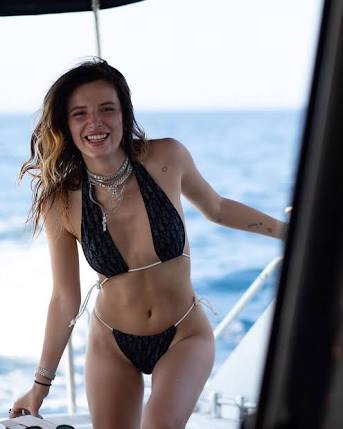 The Child Model turn Hollywood actress,  joined the website  a week ago, and made about $1m in twenty four hours after signing up, making her the first person ever to record such profits on their first day on the site.
Thorne who is known for her roles in hollywood movies like Alvin and the Chipmunks, Midnight Sun and many more,  attracted so much traffic to the website after signing up, that their servers crashed under the pressure, despite the $20 price tag on her contents.
Onlyfans, is a social media network like Instagram and Facebook. However, unlike other social media network, the site allows NSFW(Not Safe For Work) nudity, and 18+ contents, and members have to pay a fee to access contents from creators.