There was no love lost for Manchester United today as they faced their old rivals Leeds United, who are still simmering after the recent ESL threat that was perpetrated by United and 5 other Premier league clubs.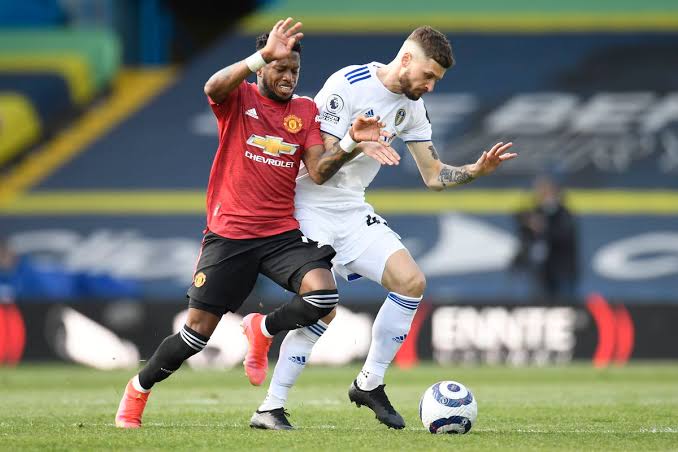 The Manchester United vs Leeds United fixture is usually a chance for United to reaffirm their dominance over Leeds, but this match was different as a stubborn and determined Leeds held them to a goalless draw.
While the match itself was a lifeless and disappointing waste of 90 minutes, it is the actions and events off the pitch that provides the entertainment, as a 'resourceful' and pissed off Leeds United also took the fight beyond the pitch with subtle hits aimed against the Red Devils of Old Trafford.
Before the kick-off whistle was blown, a plane trailing a banner with the words '2bn stolen – Glazers out' flew over Elland Road stadium, A banner with a lengthy write-up against United and the six clubs that participated in the ESL was also attached to a railing outside the stadium ground.
As if these weren't enough to make United and it's owners feel the heat, Leeds owner Andrea Radrizzani, and their director of football Victor Orta were seen wearing large white roses – the symbol of Yorkshire – in their lapels.
As a result of the draw between Manchester United and Leeds, Manchester City just might be crowned this season's Premier League champions next weekend if they defeat Crystal Palace on Saturday and Man United who are second on the league table lose at home to Liverpool on Sunday.
Don't miss out! Know when next we publish, click on a button below;
You can leave us your email below and we will take care of the rest, we don't send spam.