Arsenal Confirms Willian Signing On a free Transfer from Chelsea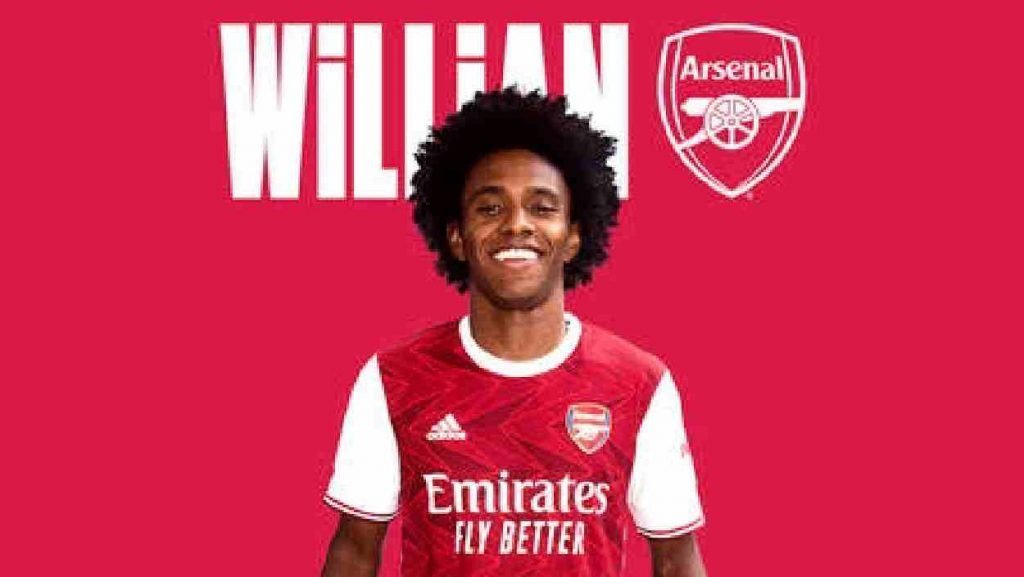 Mikel Arteta and the North Londoners may have just begun their journey to the restoration of the club's long lost glory, as Arsenal Confirms Willian Signing, they've now sign the ex Chelsea winger Willian.
The 31-year-old has joined the gunners today on a free transfer, after letting his contract run down at Chelsea.
Arsenal boss Mikel Arteta said "I believe he's a player that can really make a difference for us.
We have been monitoring him for the past few months.
Arteta also said that Arsenal has a clear intention of strengthening the attacking, midfield
and winger positions
and that Willian should provide enough versatility to fit those positions since he has the experience of "everything in the football world."
Willian who signed on after a period of uncertainty,
said he joined Arsenal because it was one of the biggest clubs in the world
and that the club deserves to shine again.