Arsenal stars Alexandre Lacazette and Gabriel Martinelli are the men of the moment at the Emirates, as they both made contributions towards Arsenal's 3-0 victory over last placed Sheffield United.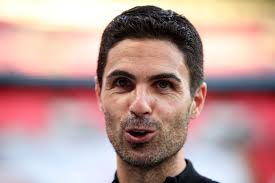 Alexandre Lacazette opened the goal tally when he received a well-timed back heeled pass from Ceballos, which he then sent past Ramsdale into Sheffield's net.
Martinelli- who has had an injury laden season- then doubled the Gunners' lead when he took advantage of Ramsdale's poor decision to push away Pepe's attempt at goal. The young Brazilian who was at the right place at the right time simply tapped in the ball for his first goal since January 2020.
The Gunners then wrapped off their impressive performance with Alexandre Lacazette's second goal in the match, which came in the  85th minute of the match. Lacazette received a beautiful through-ball from Thomas Partey, and then simply made a confident run towards Ramsdale, and slotted it into the left corner.
Article content continues below;
More Articles
With their latest defeat, Sheffield United remain the weakest of the Premier League underdogs, and are likely to be relegated at the end of the season, with just 4 wins so far.
The Blades now require a total of 18 points to escape the relegation zone, and have just 7 games left to play this season. This means they have to win at least 6 of their remaining 7 matches… a very difficult and almost impossible feat to accomplish, judging from their form this season.
Don't miss out! Know when next we publish;
You can leave us your email below and we will take care of the rest, we don't send spam.