Ivorian winger Nicolas Pepe, has been crowned 'man of the match' as he scored a brace today in front of 10,000 returning fans, as Arsenal defeated Brighton 2-0 in their final match of this Premier League season.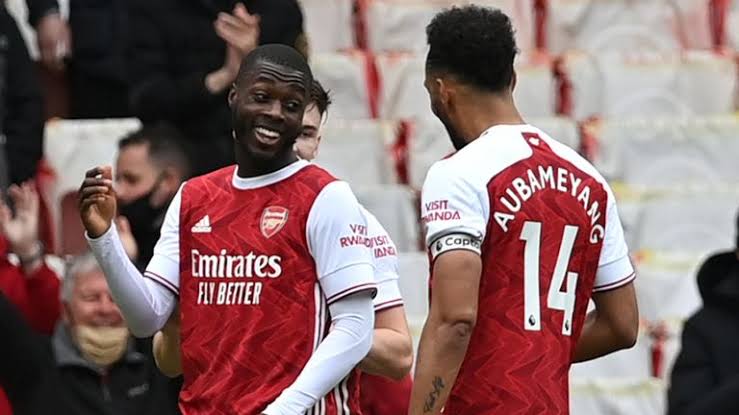 However, despite having a strong finish to what has been a generally poor season for them, the Gunners have been denied a spot in the next Europa League campaign, as Tottenham defeated Leicester City 4-2 to keep the Gunners in 8th position. 
Article content continues below;
More Articles
As a result of their failure to qualify for the Europa league, Arsenal's impressive record of playing in Europe every season for 25years, has been brought to a disappointing halt, and the fans present at the match today expressed their displeasure by holding banners with the words 'Kroenke Out'.
Arsenal fans also expressed their disapproval of the current state of the club's affairs when news of Tottenham's victory over Leicester reached them after the final whistle was blown at the Emirates.
Don't miss out! Know when next we publish, click on a button below;
You can leave us your email below and we will take care of the rest, we don't send spam.