The Gunners of England continue their Premier League comeback, as they mercilessly thrashed Big Sam's West Brom 0-4 at The Hawthorns.
Arsenal claimed first blood when Kieran Tierney made a solo run and finished off his attempt with a fine curler that struck the post, placing Arsenal in charge of the game very early in the first half.
However, this was only a tip of the iceberg, as Arsenal bagged a second goal 5 minutes later, courtesy of their promising youngster Bukayo Saka, who sent in the ball in the 28th minute to make it 0-2 in the second half.
In the second-half, Arsenal's frenchman Alexandre Lacazette, made his own contributions as he added the third and fourth goals, with just 4 minutes between both goals.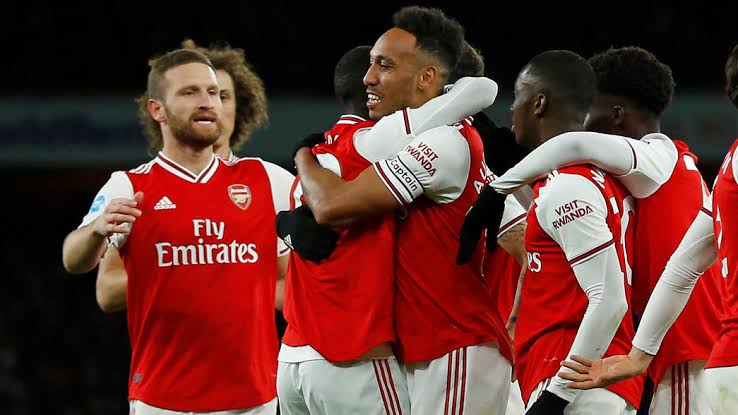 This brought the total goal tally to 0-4 in favour of the visiting Gunners, who have now secured their third, Premier League victory in a row, which is a huge stat for the club, seeing as they lost their previous seven.
West Brom on the other hand, have now played their fourth match under new manager Sam Allardyce, and still remain second from bottom, and are six points away from the relegation free zone.
Don't miss out! Know when next we publish;
You can leave us your email below and we will take care of the rest, we don't send spam.