In a surprising turn of events, Athletic Bilbao defeated Real Madrid 2-1, and would now move on to face yet another Spanish football giant Barcelona, in the Spanish Super Cup final.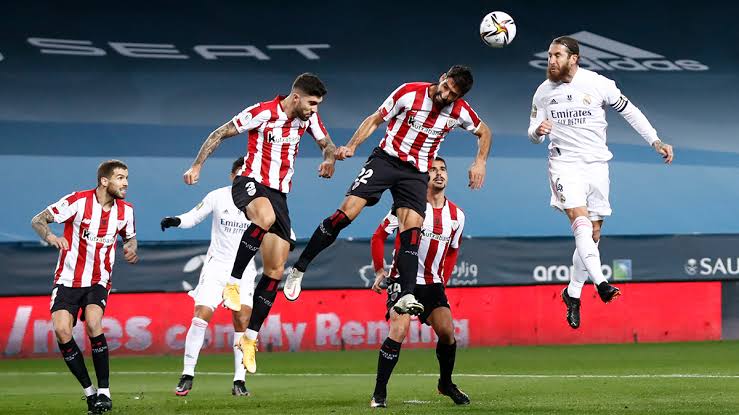 Athletic Bilbao's Garcia, fired the visitors ahead of Madrid with a nice goal in the 18th minute, and then doubled his money when he got a second goal from the penalty spot, 7 minutes before the break.
In the second half, Madrid tried to fight back and do some damage control, but were only able to get a consolation goal for their efforts, when Benzema scored a goal with 17 minutes left on the clock. The goal was initially disallowed for offside, but the match official later allowed it after consulting VAR.
While Madrid was struggling to catch up to Bilbao, Barcelona was also being held hostage by a stubborn Real Sociedad, and were eventually dragged to a Penalty shootout, which they won to secure their spot in the final, which is scheduled to hold on Sunday in Seville.
Don't miss out! Know when next we publish;
You can leave us your email below and we will take care of the rest, we don't send spam.