Arsenal's Europa League dreams have been saved in the eleventh hour, as they were rescued by their skipper Aubameyang, who scored the late winner in the 3-2 saga.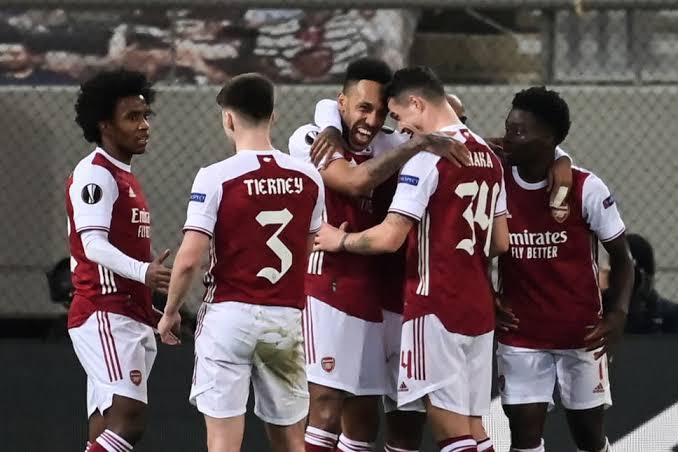 While fans and critics were already buzzing on social media with the #ArtetaOut-due to what seemed to be another dissaponting loss for Arteta's team- the Gunners shocked the entire world of football by stealing a late victory.
In a fine twist of events, the same Aubameyang who squandered his club's chance to make it to the round of 16 almost a year ago, has now redeemed himself by securing them a spot on this seasons round of 16.
Speaking in a post match interview on how he feels about this turn of events, Aubameyang said "Definitely, I had this in my head, but this is what gives me power every day, to take the error from the past and transform it to strength,"
"The team showed character, a lot of character and I think we deserved the win. What we showed tonight, I think it's going to be an example for the future."
With their 3-2 win over Benfica, the gunners now progress to the Europa league last 16 stage, where they face  Olympiacos, and would be hoping for another win to ferry them onto the last 8 stage of the league.
Don't miss out! Know when next we publish;
You can leave us your email below and we will take care of the rest, we don't send spam.