F.A cup Champions Arsenal, were saved from a disappointing draw in their Europa league opener by Pierre-Emerick Aubameyang whose 74th minute goal secured a win for the Gunners.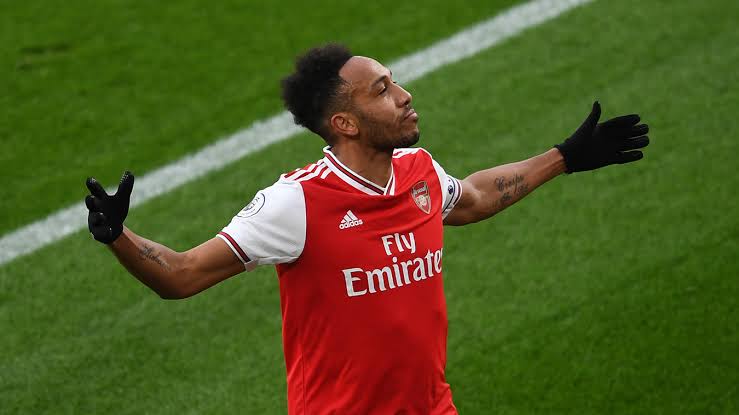 Rapid Wien top scorer Taxiarchis Fountas, capitalized on a mistake from Bernd Leno after he intercepted a pass from the goal keeper, and made good use of the chance to put the hosts ahead in the 51st minute of the game.
Another chance arose again for the Austrians to double their lead after yet another error from Leno, by the Arsenal no1 was able to make up for his mistake by knocking the shot away.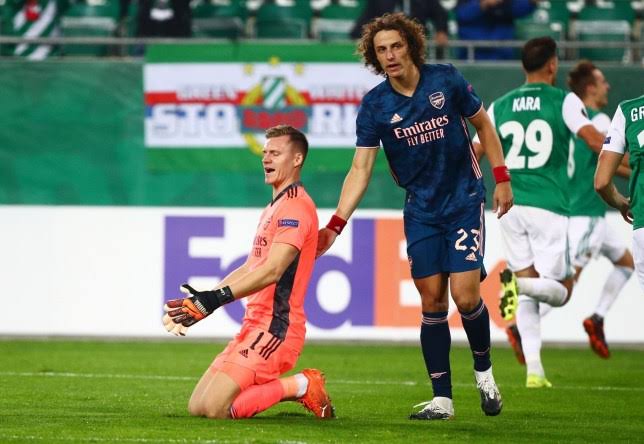 Arsenal continued to trail in the game until the 70th minute, when David Luiz managed to connect his head with the ball and sent it past Rapid Wien's goalkeeper for an equalizer.
However the gunners continued to lack the expected form until Aubameyang was subbed on and managed to send Bellerin's Beautiful assist into the back of the net for the winning goal.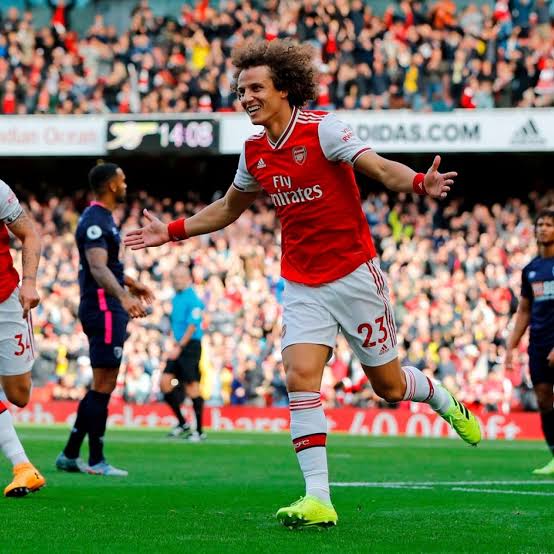 Arsenal fans might be happy with the win, but would definitely be disappointed by the performance from Leno who was in poor shape all through the match especially when the ball came at him.
Fans would also be worried that new signee Thomas Partey, might be an expensive flop as the Ghanian midfielder who had his first starting appearance for Arsenal today, failed to make any major impact on the game.