Arsenal's Skipper Pierre-Emerick Aubameyang, has shown his appreciation to the Gunners for their support during what he called a "tough period".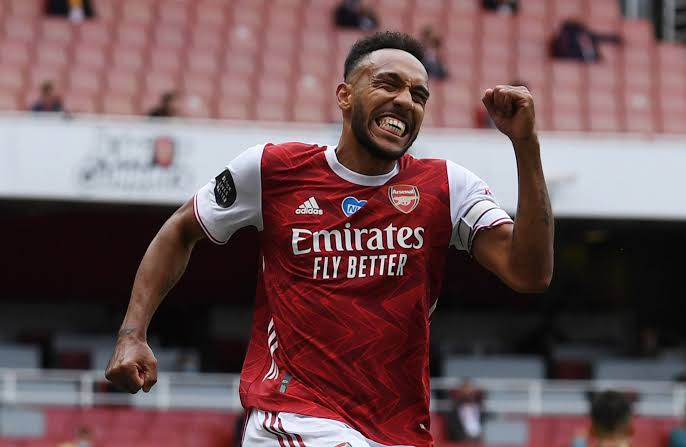 The Gabon international, who had to miss two matches at the end of January due to his mother being ill, has finally paid Arsenal back for their love and support as he sent in three of four goals for Arsenal against Leeds United, as the Gunners won a 4-2 victory at the Emirates on Sunday.
Speaking with Sky Sports after the match, Aubameyang said "Everyone was giving a lot of love to me, my mum and my family, I have to say thank you to everyone at the club, and the fans."
Aubameyang started the goal count 14 minutes into the game, and then doubled Arsenal's lead when he sent in a fine penalty that sent Leeds' goalkeeper the wrong way. Arsenal's Right-back defender Hector Bellerin then sent in their third goal in the game just a few moments before half time.
Shortly after the second half started, Aubameyang again drew first blood as he sent in his third goal and Arsenal's fourth and final goal of the game. However, Leeds refused to be totally humiliated by a 4-0 defeat and managed to reduce arsenals lead by half, as they sent two goals past Bernd Leno in the second half, with one goal coming from Pascal Struijk and the other from Helder Costa who came on in the second half of the game.  
Don't miss out! Know when next we publish;
You can leave us your email below and we will take care of the rest, we don't send spam.