Arsenal star Pierre Emerick Aubameyang, has recently been a source of disappointment for the club and its fans, as the striker hasn't made much impact for the club this season.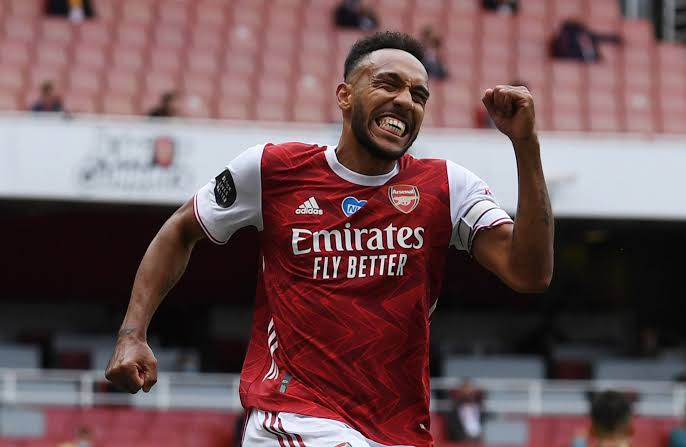 Aubameyang signed a new contract thats pays £350,000 a week, but the Gabon international hasn't shown the skills and Craftsmanship that earned him such a high wage in recent games.
The striker who is known for scoring goals, has scored only 1 in 6 appearances this season which is a great disapointment for the Arsenal and it's fans
The Aubameyang Arsenal fans know and love had an average of 2.8 shots/game, but that number has dwindled down to 1, his shots on target stat has also dropped from 1.3 to 0.6 per match.
Mikel Arteta recently urged the Gabon international to handle the pressure of being Arsenal's main man as he stated he must get himself into better scoring positions.
Worried fans have advised Arsenal boss Mikel Arteta, to desist from playing the striker on the wing- where he has been playing since he joined in 2018- as it reduces his productivity but Arteta has continued to play Aubameyang in that exact position.
Ex Spurs forward Darren Bent, says Aubameyang hasn't been the same since he signed his new contract deal, he said "There has been a drop-off, You look at his form in the semi-final and the final of the FA Cup last season, the Community Shield and his performance against Fulham – he was arguably one of the best strikers in the Premier League, probably the best."
"But since he signed that new contract, it might be a coincidence, but he's looked a shadow of himself."
"He's missed big opportunities in games, he's not working with the same intensity, he doesn't look like he's enjoying it as much."
"You remember, he was putting shifts up and down, he was all over the place, but he's been nowhere near that level recently."