Spanish football giants Barcelona, continued their winning ways, as they defeated and knocked down Real Sociedad from its spot on top of the La liga table.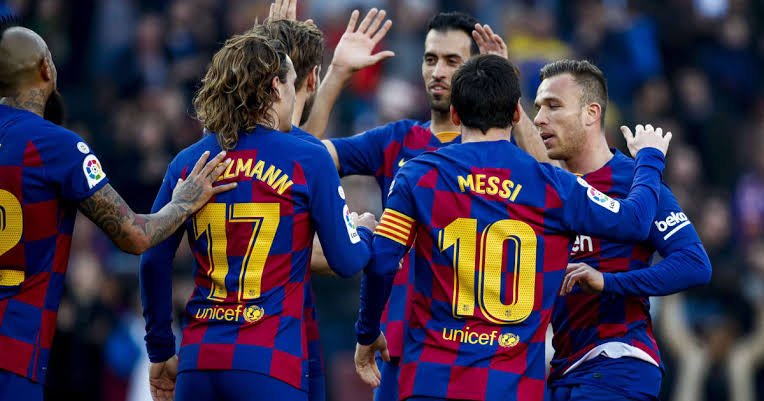 Following their defeat over Sociedad, Barca has now moved up from 8th position to 5th on the league table, while Atletico Madrid benefits greatly from Barça's victory, as they take over the number 1 spot from Real Sociedad on goal difference.
While Sociedad drew first blood and took the initial lead after Willian Jose scored, Barcelona was brought back to equal footing by a goal from Jordi Alba.
Barcelona then secured their victory in the 43rd minute, when Frenkie de Jong connected with Alba's deflected cross and sent it into the net.
While the goal was initially disallowed for offside, it was later accepted after the match official consulted the VAR for a review.
Real Sociedad made an attempt late in the game to turn things around, but Marc-Andre ter Stegen's double save denied them a goal.
Following their defeat, Real Sociedad, Atletico Madrid and Real Madrid are all level on the La Liga table with 26 points each, however, Atletico reigns at the moment, with goal difference. 
Don't miss out! Know when next we publish;
You can leave us your email below and we will take care of the rest, we don't send spam.