Spanish football giants Barcelona, have reached an agreement with their players to facilitate a pay cut worth about €122M,  as the club struggles to tackle the financial impacts of the coronavirus pandemic and also restore itself to its pre-pandemic financial state.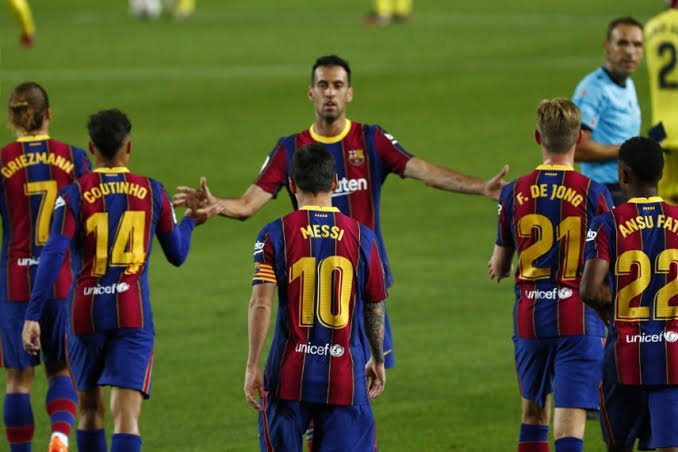 Barça currently has the most expensive wage bill in the professional football world, due to their star studded collection of players and staff, but reports say the players have accepted to have their wages reduced for the rest of the 2020-21 season, so as to assist the club financially.
In it's officially released statement, the club said "This principle of agreement is pending ratification in the coming days by the group of players and coaches affected. The agreement, if it is ratified, will be a milestone of great importance to redirect the current economic situation."
"Both parties recognise the great effort that has had to be made to reach this principle of agreement and congratulate themselves for it."
Early in 2021, after the 1st wave of coronavirus struck Europe, Barcelona's players agreed to take a 70% pay reduction, and also pledged to make further donations to ensure that the club's non-sporting staff continue to receive their full wages.
According to a financial report Barça released in October 2020, the club claimed to have lost a total of €97M due to the impacts of coronavirus on sporting activities.
Don't miss out! Know when next we publish;


JOIN US ON:
You can leave us your email below and we will take care of the rest, we don't send spam.