Barcelona thrash Dynamo Kyiv again in the UCL group stage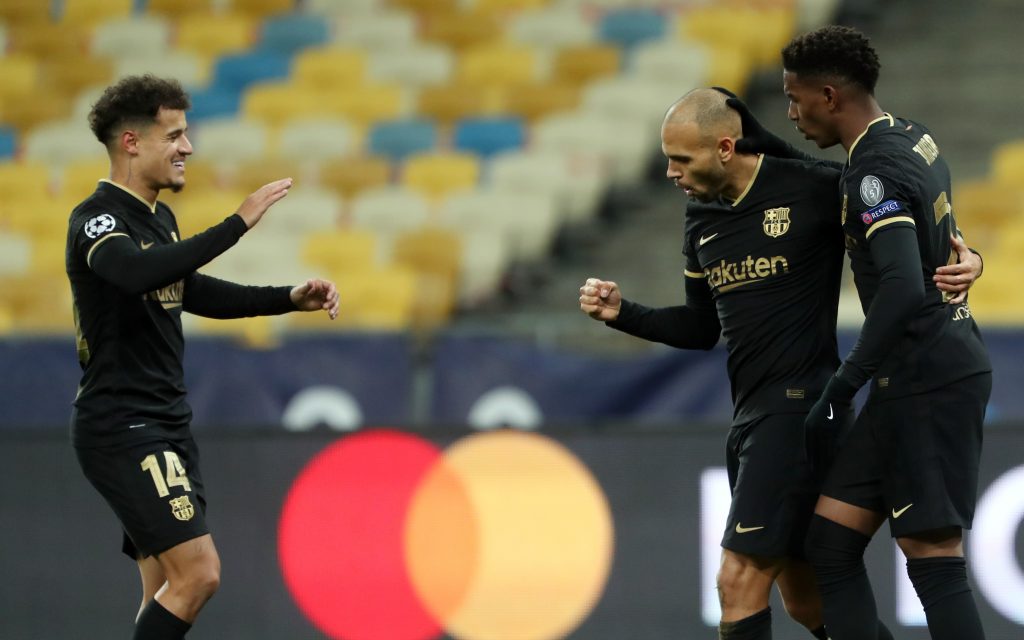 Spanish football club Barcelona, has successfully secured a spot in the Champions League round of 16, as they defeat Dynamo Kyiv in group G.
Even without some heavyweights like Lionel Messi on the pitch, Ronald Koeman'a team looked very alive against Kyiv and their victory was well deserved.
The goal tally was opened by Sergino Dest in the 52nd minute of the match, and Martin Braithwaite further extended Barça's lead with a brace (one goal was a penalty kick) making it 3-0. Barça's last goal of the match came very late in the game, as Antoine Griezmann closed the goal record for the match with a 92nd minute goal.
This victory is even more impressive for Barcelona and Koeman, because they played without some of their key stars, and rather made use of their youngest Champions League starting XI since 6 December 2011.
Don't miss out! Know when next we publish;
You can leave us your email below and we will take care of the rest, we don't send spam.