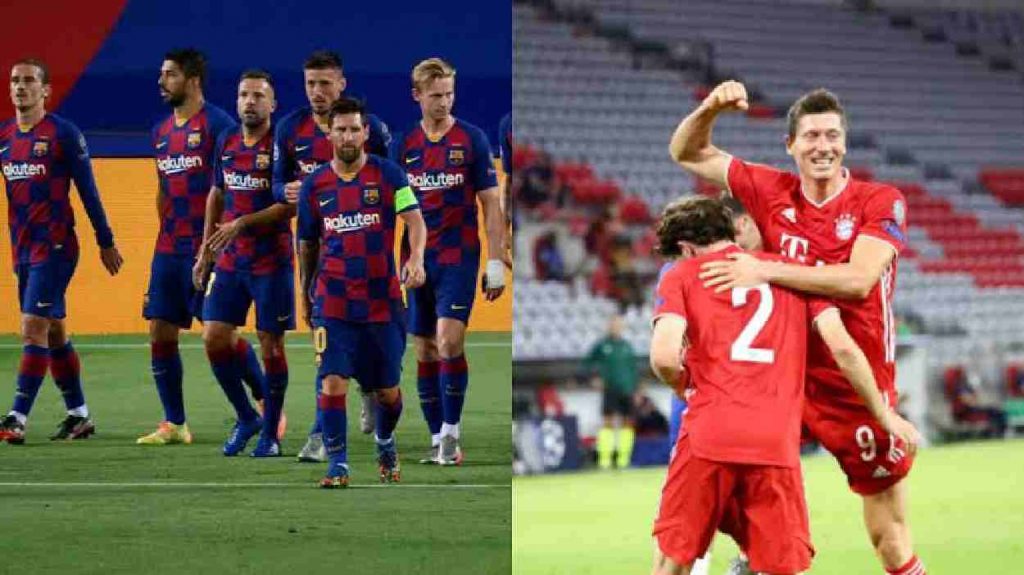 In a jaw dropping and totally hilarious (not for Barça fans) fashion, Bayern Munich has once again brought pestilence upon Barcelona after they decimated the spanish club in the Champions league quarter final.
The match which took place on friday, is perhaps one of the most shocking matches of the current Champion league season, as Bayern totally humiliated Barcelona in an Eight(8) – two(2) victory.
So painful was the defeat for the Catalonians, that the club has allegedly decided to sack its Manager Quique Setien, after the match ended in what is being called "one of the heaviest defeats in the club's history."
The match went South for Barça early in the game as Bayern's Thomas Muller, scored inside four minutes, but things seemed to settle down following a shocking Own goal by David Alaba which leveled the game.
However, this did not last long as all hell broke loose on Barça after Ivan Perisic, Serge Gnabry and Muller, scored goals in quick succession.
Barça's Setien brought on Antoine Griezmann at half time and things looked up for Barcelona when Luis Suarez scored 4-2 in the 57th minute, but Bayern solidified their dominance with a goal from Joshua Kimmich in the 63rd minute, followed by Robert Lewandowski in the 82nd minute of the game.
As if all these sad occurrences wasn't enough, Barcelona's very own , Phillipe Coutinho currently on loan at Bayern, added two late goals, which brought the total tally of goals to 8 – 2 in favor of Bayern Munich.
Bayern would now proceed to the semi finals to play against either Pep Guardiola's Manchester City, or Lyon for a spot in the Champions League final.