Following an entertaining 93 minute UEFA Nations League battle, Belgium defeated Denmark 4-2 to progress to the final stage of the tournament.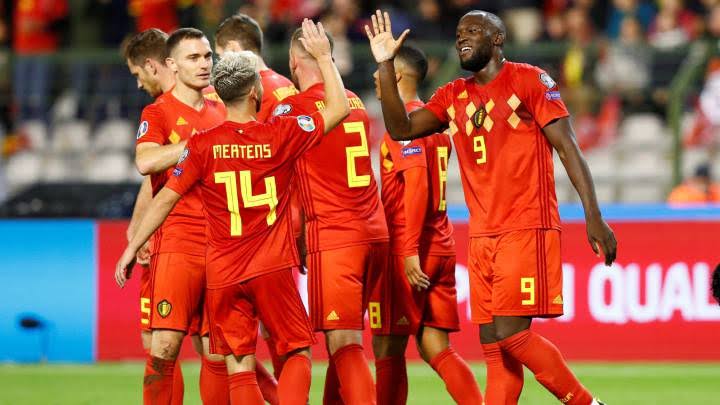 While Denmark did put up an impressive battle, Belgium was by far the better team, and they proved this when Tielemans scored a goal just 3 minutes after kick off.
Despite this early shocker (which seemed to rattle them for a while), Denmark kept fighting and eventually managed to score an equalizer in the 17th minute, when Jonas Wind headed the ball past Belgium's keeper and into the net.
With the first half ending in a 1-1 draw, Denmark seemed to have some hope of winning the match. However, Belgium's Romelu Lukaku brought pestilence upon them and once again left them rattled, as he scored two goals within 12 minutes and gave Belgium a comfortable 2 goal lead.
However, In the 86th minute of the match, Belgium's man Nacer Chadli, gave Denmark a spark of hope when he scored an own goal, but unfortunately for Denmark, this hope lasted less than a minute as Kevin de Bruyne sent the ball into Denmark's goalpost in the 87th minute and returned Belgium to their comfortable position, and ultimately secured Belgium's victory.
Belgium now goes on to join France, Spain and Italy, in the Nations League finals, which is scheduled for October 2021.
More relating to Belguim vs Denmark