Karim Benzema has fired Madrid to the Champions League Knockout stage, as he scored two headed goals against Borussia Monchengladbach, who also qualified for the last 16.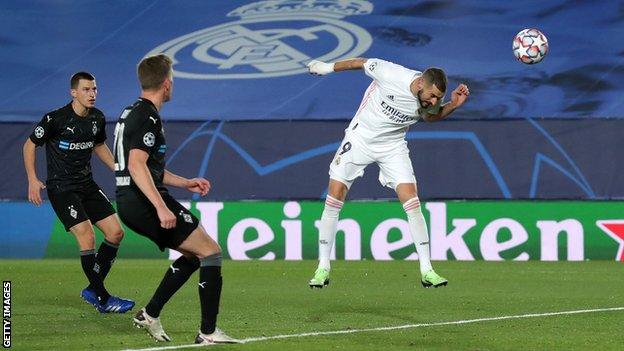 Before the game started, Real Madrid was number 3 in the group ranking, and were in danger of getting knocked out in the group-stage for the first time in history.
However, Karim Benzema's goals, which were made possible by crosses from Lucas Vazquez and Rodrygo, put Real in control of the match.
With their survival in the group stage, Real have now reached the Champions League Knockout rounds 25 times, which is also the total number of times they have appeared in the league.
Meanwhile, Inter Milan have once again been eliminated in the league group stage for the 3rd season in a row, despite having 20 shots in their match against Shakhtar Donetsk (which ended in a goalless draw).
Don't miss out! Know when next we publish;
You can leave us your email below and we will take care of the rest, we don't send spam.