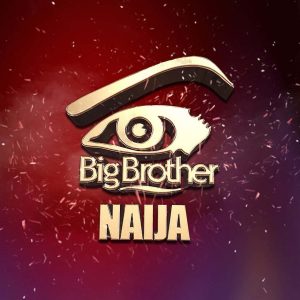 Big brother naija
Before we go far, dear die-hard fans of BBN, this article is based on my personal opinion (that may or may not be shared with a whole lot of other people), that being said, resist the urge to come for me?.
Big Brother is a Dutch reality tv franchise established by John de Mol Jr, who was inspired by George Orwell's novel "nineteen eighty-four"
Big brother Naija
The first contest was broadcasted in The Netherlands in 1999 and has spread to over 54 countries and regions (including Nigeria) as of today.
Big Brother Naija aka BBN is basically a social experiment that tries to observe how humans (represented by contestants) react and behave when amongst strangers from different walks of life.
The results never disappoint as there is usually lots of drama, tension, entanglements, and activities designed for the 'other room' (in Buhari's voice).
Reasons Why You Should Watch Big Brother Naija (Pros).
Drama: If you're bored, lonely, or still suffering from lockdown effects, BBN could be a wonderful way to while away time for you.
The show runs 24/7 for 90 days and has as much drama as you could expect from a show that basically locks strangers from different places and with different personalities together for 90 days.
Cruise: With all the high-grade tension, relationship struggles, love triangles, steamy 18+ events, BBN can be a fine way to catch a cruise, just sit back and watch the sweet boys get freaky with the fine, well-endowed specs (female housemates).
Life lessons and ideas: While catching cruise and enjoying the dramatic events, you could also learn some lessons from the actions, mistakes, and successes of the housemates that could be useful in your personal life.

You could also learn hustle tips from the housemates as
some of them are successful, well-exposed individuals.

General Fun: The show also has the housemates partake in games (head of house games, Arena games, etc), the housemates also get live performances from celebrity artists and DJs. Reasons Why You Shouldn't Watch.

All of these being said, BBN is not a bad show, it just has some downsides that can be avoided moderately, if you can enjoy the show while maintaining your usual level of productivity in your daily life, then, by all means, carry on!
Reasons To Not Watch Big Brother Naija (Cons)
Sexual immorality: If you're reading this and you're not of legal age, or if you get offended by sexually immoral displays.

The show portrays abusive language, sexual content, and at times partial nudity. The show is designed for Adults and open-minded
individuals.

If you're not a great fan of reality shows, if you don't enjoy watching people try to stay real despite knowing their every action is under observation and scrutiny, then you won't enjoy the show.

Big Brother Naija can be distracting, and downright addicting. People often find themselves as engaged as the actual contestants, as the show takes over the majority of their lives for the 90-day duration.

It's all they talk about and post about if you're not talking or thinking BBN, they're not interested.

This level of distraction often leads to a reduction in the level of productivity, as most of their attention is focused on the show.
Brief History of Big Brother Naija
Big Brother Naija, also known as BBNaija, is a popular reality TV show in Nigeria. The show follows a group of contestants who live in an isolated house and are filmed 24/7. The contestants are called "housemates" and they compete for a grand prize of ₦100 million.
The show was first aired in 2006 and has been running for seven seasons. The show has become a cultural phenomenon in Nigeria and has been praised for its diversity and representation. BBNaija has also been criticized for its exploitative nature and for promoting unhealthy body image.
Despite the criticism, BBNaija remains one of the most popular reality TV shows in Nigeria. The show has helped to launch the careers of many of its contestants and has become a platform for social commentary and change.
Here are some of the most notable things about BB Naija:
It is the most popular reality TV show in Nigeria.
It has been running for seven seasons.
It has helped to launch the careers of many of its contestants.
It has become a platform for social commentary and change.
Big Brother Naija is a controversial show, but it is also a popular one. The show has had a significant impact on Nigerian culture and has helped to change the way that Nigerians view reality TV.
Article content continues below;
More Articles
Here are some of the reasons why Big Brother Naija is so popular:
It is a platform for social commentary. The show has been used to discuss a variety of social issues, including racism, sexism, and homophobia.
It is a source of entertainment. The show is full of drama, romance, and betrayal.
It is a way to escape reality. The show provides a temporary escape from the everyday problems of life.
Big Brother Naija is a complex show that has both positive and negative aspects. It is a show that is sure to continue to be debated for years to come.
We are committed to helping you with your research and making sure you are updated with the latest information, so leave us your email below to be the first to know when shit happens.
Subscribe to the latest information on Son Media!