Liverpool have been forced to split points with 10 man Arsenal after a goalless stalemate at the Carabao cup Semi-final.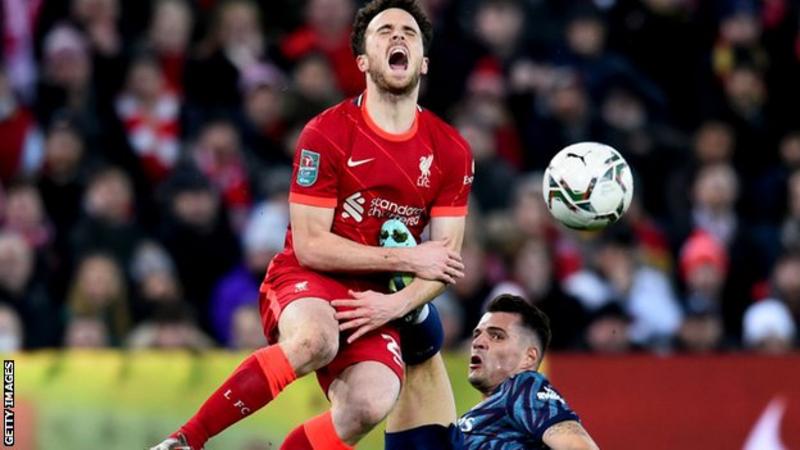 The Carabao cup Semi final fixture took a wild turn after Granit Xhaka was sent off for a rough tackle on Diogo Jota in the 24th minute. 
Unfortunately, Trent Alexander-Arnold couldn't score from the resulting free kick, and Arsenal retreated to form a resolute defense.
Despite the pressure from Liverpool, it was the gunners who struck the first shot on target in the 71st minute.
However, nothing came from it due to a first touch error from Bukayo Saka.
Liverpool's Minamino then sent a strike over the crossbar, instead of sending the ball into Arsenal's unguarded net. 
The second leg of the Semi-final would be the deciding leg, and it's scheduled for next Thursday on Arsenal's turf.
The winner will go on to face Chelsea in the final, which will be played later in February at the Wembley stadium. 
Don't miss out! Know when next we publish, click on the button below;
You can also subscribe to our newsletter below, we never spam.