The police department of Catalan, Spain, say they have arrested four individuals, after they searched rhe offices of Barcelona's officials.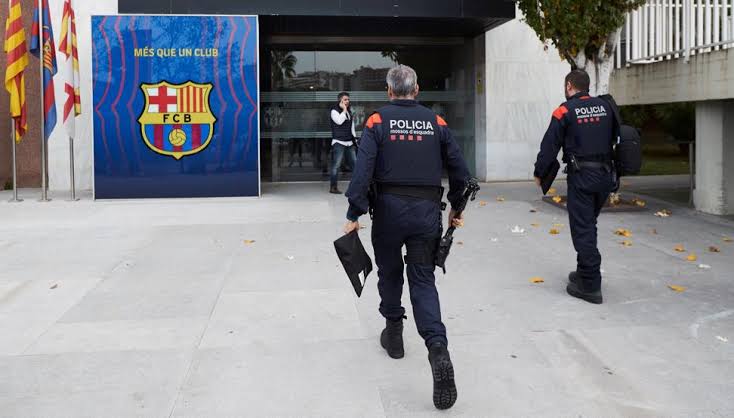 The police say they searched these offices on Monday, as a result of their on-going investigation into the financial situation at Barcelona.
However, the identities of the individuals who were arrested, as well as the specific reasons for their arrests haven't been released to the press.
According to reports and speculations, these police operation is believed to be related to the 'Barcagate' scandal that took place back in 2020, when Barcelona's management denied accusations that it hired a firm to launch attacks against their own players on social media.
Some Spanish media reports, claim that Barcelona's former President Bartomeu-who resigned in October 2020- is among those who were arrested, however this hasnt been confirmed by the police.
In the statement released by Barcelona following the search and arrests, the club said "FC Barcelona have offered up their full collaboration to the legal and police authorities to help make clear facts which are subject to investigation,"
"The information and documentation requested by the judicial police force relate strictly to the facts relative to this case. FC Barcelona expresses its utmost respect for the judicial process in place and for the principle of presumed innocence for the people affected within the remit of this investigation."
Don't miss out! Know when next we publish;
You can leave us your email below and we will take care of the rest, we don't send spam.