Pep Guardiola says he will field 12 players against Atletico Madrid in the first-leg of the Champions League quarter-final.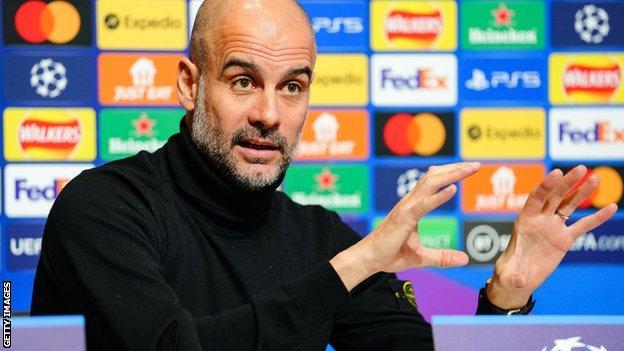 Guardiola said this as a 'joke' after some reports said he overdoes things with his selections in Champions League games.
" I always create new tactics and ideas – and tomorrow you will see a new one, I overthink a lot, that's why I have very good results in the Champions League. I love it. It would be boring if I always played the same way.
"If people think I will play the same against Atletico and Liverpool, I don't think like that because the movements from Liverpool are completely different than Atletico – especially because the players are all different.
"That's why I love to overthink and create stupid tactics, and when we don't win I am punished. I will take inspiration and I'm going to do incredible tactics [on Tuesday]. We play with 12!"
Don't miss out! Know when next we publish, click on the button below;
You can also subscribe to our newsletter below, we never spam.