South London club Chelsea has shattered Manchester City's hopes of landing a record breaking quadruple, as they defeated City 1-0 in the FA Cup Semi-Final at Wembley.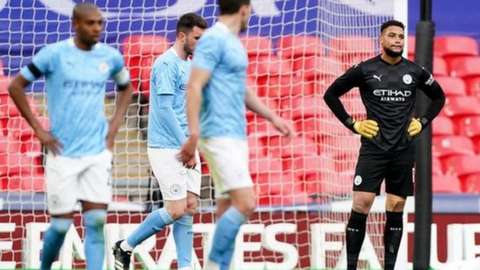 While both teams were able to secure spots in the Champions League Semi-final, it's Manchester City headed by Guardiola that were the biggest dreamers, as they had their sights on winning all four trophies this season.
However, it would seem Chelsea isn't in support of such lofty dreams, as they battled against City, and secured a well-deserved victory over the Manchester-based football club. 
Article content continues below;
More Articles
Chelsea's goal was scored by Hakim Ziyech, who sent Timo Werner's low pass into City's goalpost in the 55th minute of the match to place Chelsea in control and eventually bag the win for them. 
Ziyech had earlier scored a goal, but it was ruled out by match Officials for offside, he however took this in stride and managed to get it right the second time around.
With their loss to Chelsea, City has now been knocked out of the FA Cup race, and would now be focusing on other competitions, while Chelsea would be preparing to face either Leicester City or Southampton in the FA Cup finals and Real Madrid in the Champions League Semi-final.
Don't miss out! Know when next we publish;
You can leave us your email below and we will take care of the rest, we don't send spam.