With a fine display of dominance, Chelsea put 4 goals past Burnley within 22 minutes, to secure 3 Premier League points today.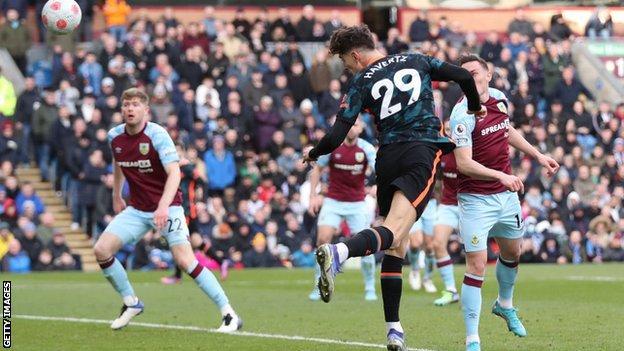 This flawless performance from the Blues is surprising, as the club has been going through tough times recently.
Chelsea boss Tuchel, admitted that the team had been recently "distracted", with the club's ownership issues, but they didn't allow that hinder them as they thoroughly thrashed Burnley.
With Kai Havertz's brace coming in-between Reece James' opener and Christian Pulisic's close-range finish, Chelsea has reminded the entire league just how much of a threat they are.
Surprisingly, while the rest of the UK seems to be against Abramovich's continued ownership of the South London club, the traveling facns had nothing but love for him as they chanted his name throughout the game.
However, these chants were followed by jeers and taunts from Burnley fans.
Don't miss out! Know when next we publish, click on the button below;
You can also subscribe to our newsletter below, we never spam.