Cristiano Ronaldo's sculpture at Madeira Airport is replaced with a new version.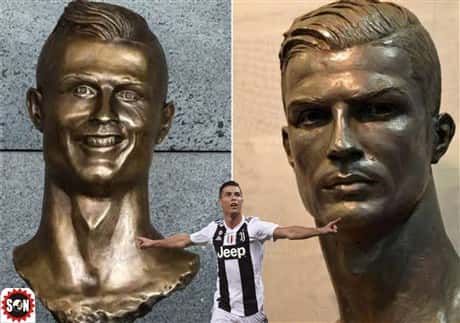 Emanuel Santos grinning bust with asymmetrical eyes has been heavily criticized for looking nothing like Cristiano Ronaldo, but a new version of the bust has been given applaud for a great improvement.



A three weeks hard work by Emanuel Santos which was unveiled at Madeira Airport when it was renamed in the honor of the Portuguese's superstar, bore little resemblance of Cristiano Ronaldo and the Authorities of the place substituted the bust for another, the new bust is much more improved and people are now throwing appreciations.






This one looks much more like the 34-year-old Juventus icon but not everyone is happy.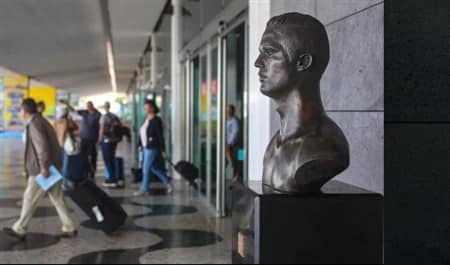 Cristiano Ronaldo's Bust at Madeira Airport
It was reported that peticaopublica.com launched an online petition to bring back the heavily mocked previous version.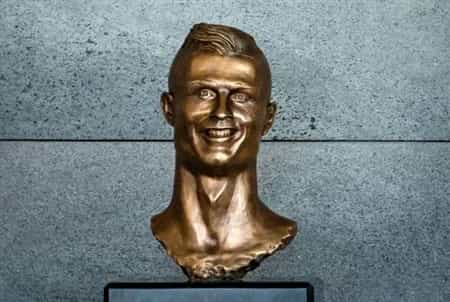 Though many thinks the new work deserved the spot.
A passerby takes a photo of the new bust that went silently in place of the previous.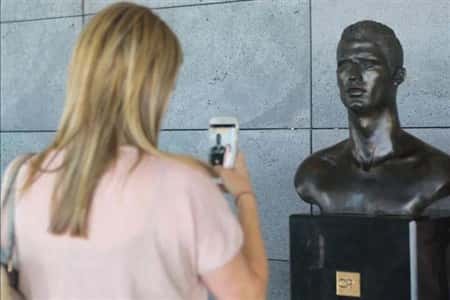 The new Cristiano Ronaldo statue has gone up in the old one's place at Madeira Airport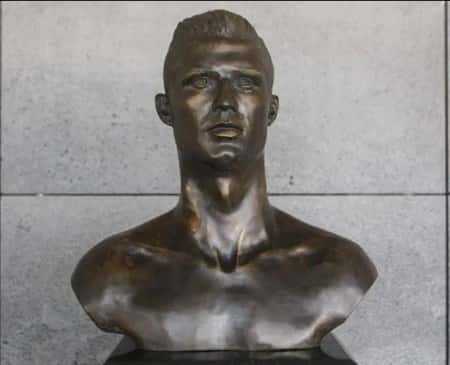 The new inproved bust is much more like the Portuguese hero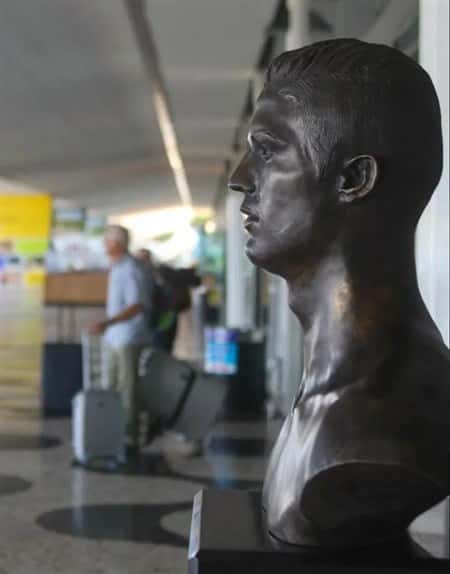 What did you think?
Drop a comment below and Share! Please.

Don't Worry about Price, It's completely Free!