Following the viral video which featured the founder and senior pastor of Salvation Ministries, Pastor Ibiyeomie, blasting radio broadcaster Daddy Freeze and calling him a bastard, Daddy Freeze has now responded to all the claims made by the pastor.
Daddy Freeze first said that he never insulted Pastor Oyedepo, he only corrected him scripturally. He said he was very devastated to hear the pastor belittle Somalia with such derogatory remarks. He said the Somalians are beautiful people, beautiful Africans and he's very glad to be associated with them though he's not a Somalian.
Daddy Freeze revealed that his father is Yoruba and his mother is European. He shared pictures of his family on his Instagram page.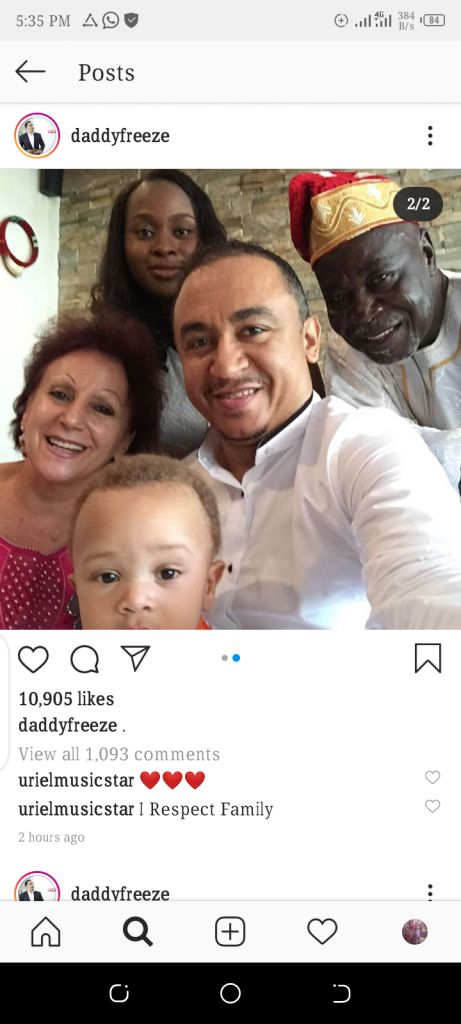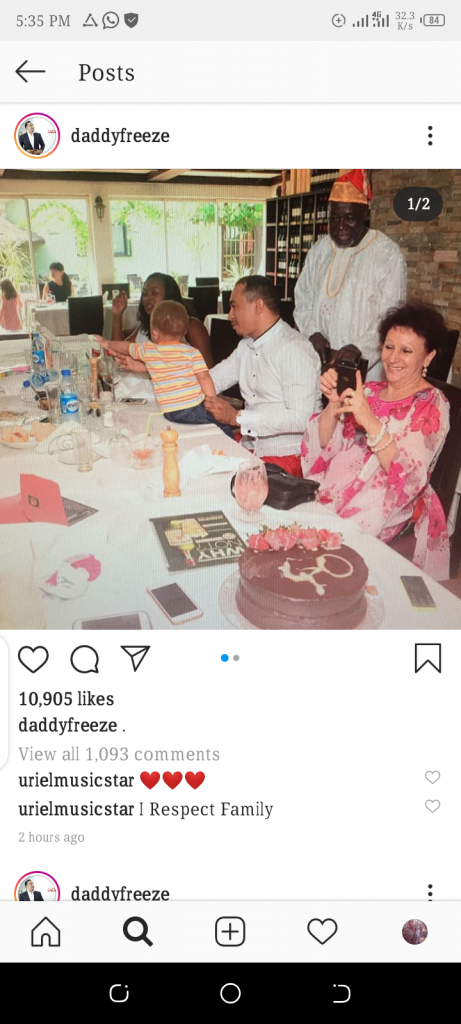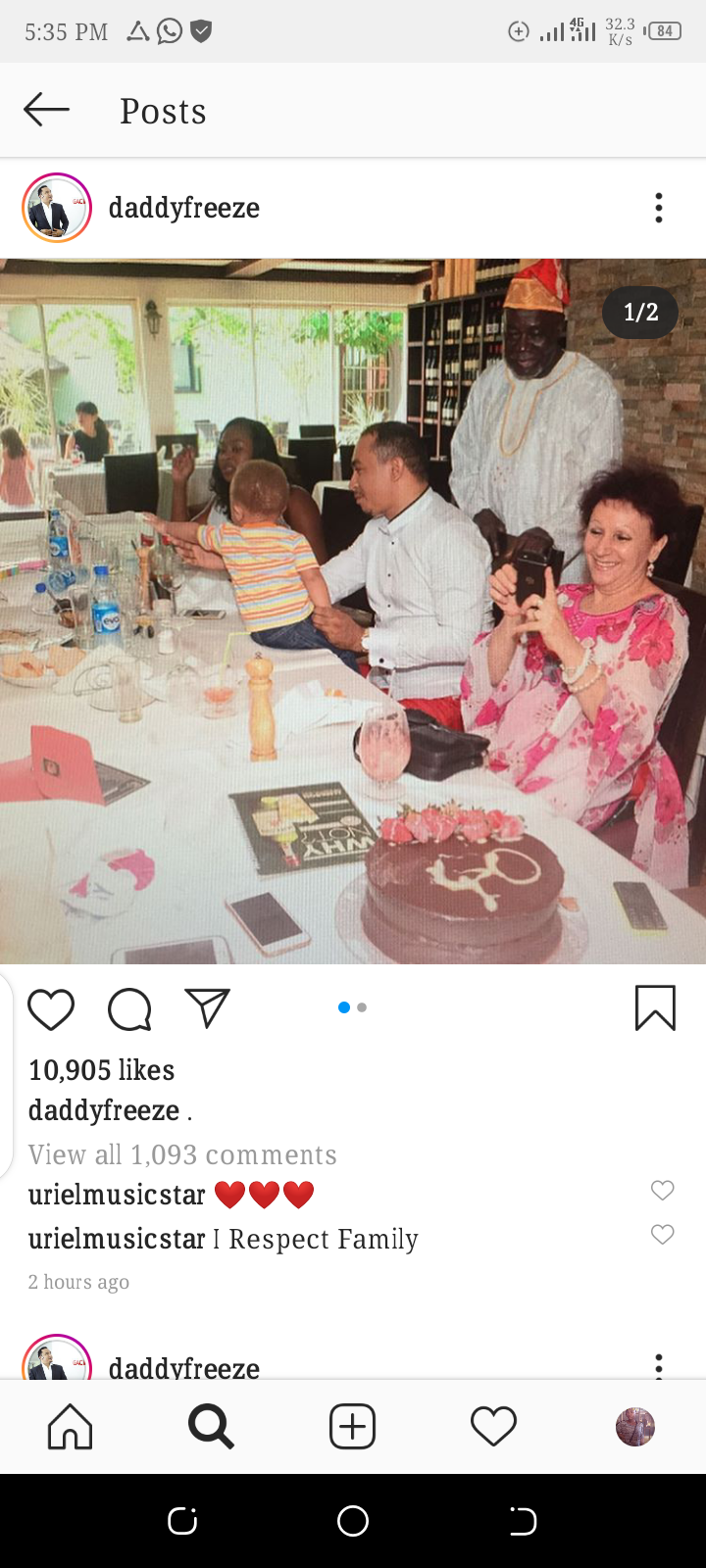 The broadcaster accused the pastor of being racist by calling him half caste. He also asked him to apologise for questioning his mother's integrity and asked Pastor Ibiyeomie to show him his father since he think Daddy Freeze is a bastard.
Daddy Freeze also called the attention of law enforcement agencies to the threats made by the pastor against his life. He then demanded an apology from the pastor for demeaning his profession as a broadcaster and saying there is no future in it.