International Nigerian Afro-pop singer Davido has replied the fans who insulted his latest track 'Fem'.
The track 'Fem' which was lifted off his forthcoming album tagged a better time has been shunned by a lot of his fans who took to his official Twitter page to express their disappointment in the OBO's latest track.
A fan commented "Davido, fem is trash 😭😭😭. Oya Yab me, Yab me. Infact waste me😭😭" Another commented "Aswear to God men FEM is shit it makes me sad and puke 🤮🤮🤮 and time I listen to that song".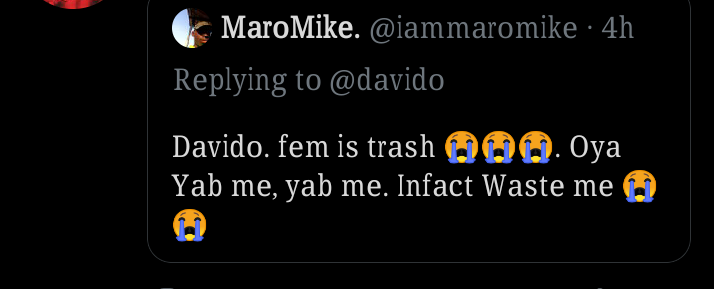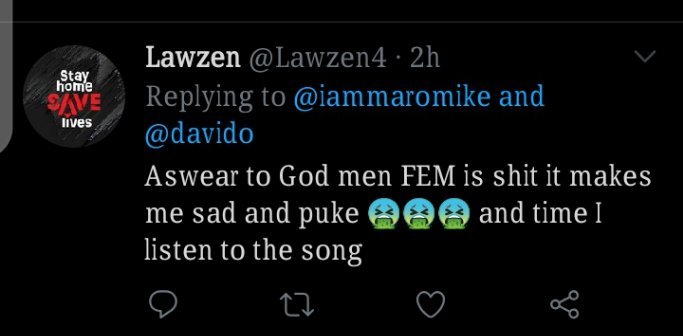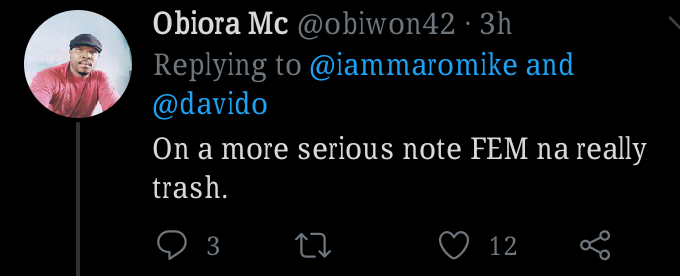 The international star took his time to reply to the comments and his comment alone was enough to shut down the hate coming from his angry fans. He commented "To the people talking about you because they don't understand your shine,dey don't understand your grace, dey don't understand why they can never be what you are or have what you have."