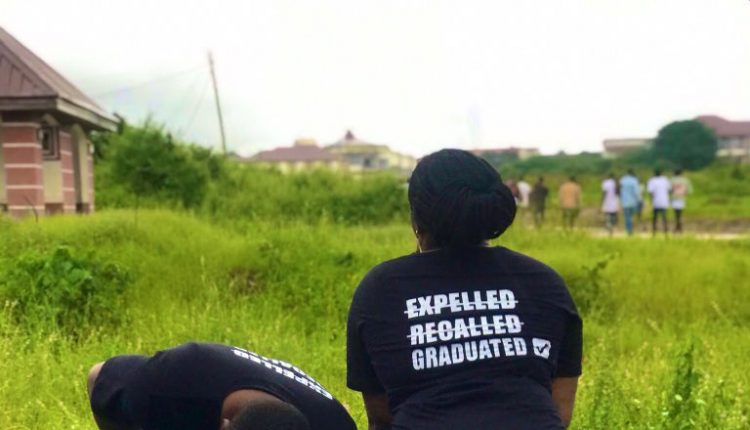 A mother who went through a lot of ups and downs during her undergraduate days has taken to her social media to celebrate her graduation from Federal University Of Technology, Owerri.
While studying, she had to take her baby to class with her everyday so she could look after him. At that time she was going through a bad divorce and that drained her emotionally.
Things got worse for her when she caught the eye of her course adviser and he requested that she sleep with him. She refused to do so and the he framed her. He said she had beaten him up just to get back at her for not sleeping with him.
If that wasn't enough, she was expelled from school. But she didn't allow her dream of getting a degree to just die, she kept pushing. Fortunately, she was recalled and finally able to finish her degree, congratulations to her.