Nollywood actress Anita Joseph recently blasted an Instagram user who called her a hypocrite over BBN.
This happened after the actress had shared a picture, via her Instagram page, of BBN housemate Dorathy showing support for the housemate. Anita had shared the post with the caption "You go no where Dora today oh I see she's friends with LayCon. She's also the mother in that House, she takes care of everyone".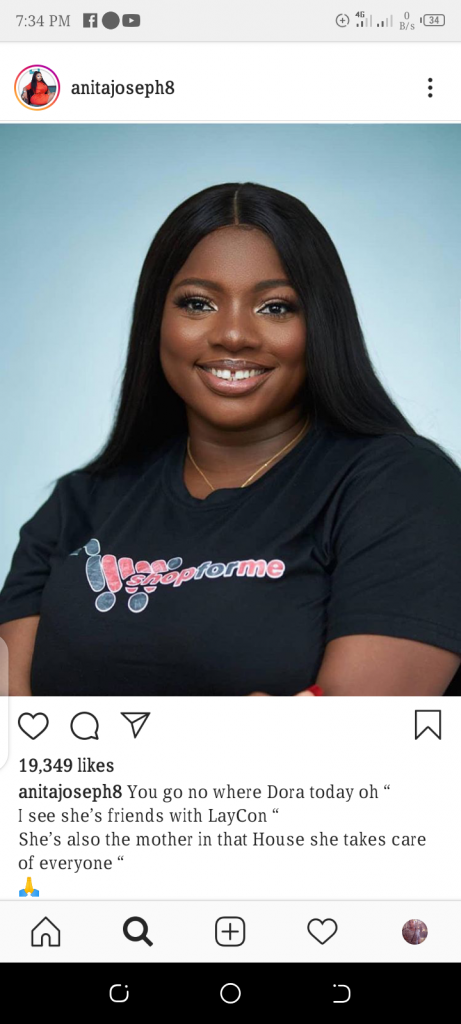 Fans had supported the actress's choice and had pledged support to the housemate but one had disagreed commenting that Dorathy is very disrespectful especially to Laycon. The fan had commented "This one that talk to my Laycon anyhow she no dey even respect Laycon at all and make she go home today…….."

The troll, identified as @nne4god, had disagreed with the fan and supported Dorathy by saying she has always been very respectful. She also insulted fans that thought otherwise and even threw curses.
Anita Joseph had cautioned her against it at first and had told her calm down on the issue. See her comment below.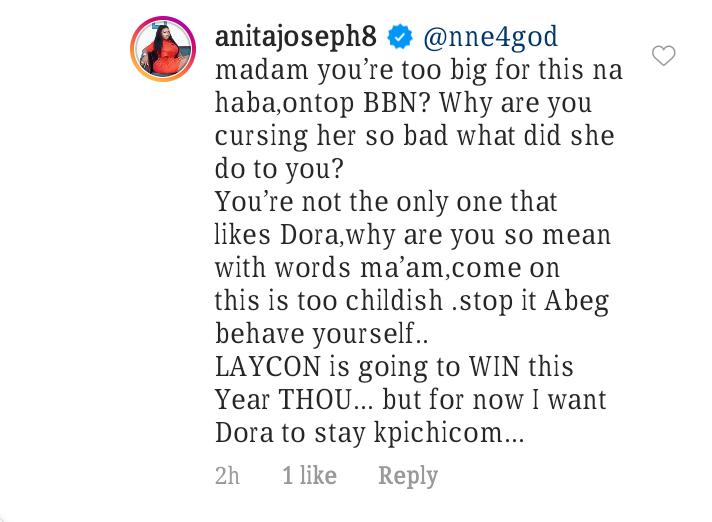 Then the troll accused Anita of supporting the hatred shown towards the housemate, Dorathy. Anita Joseph, in response, blasted her by commenting "See your not sensible abi? Did you tell me to post her or did you see me support anyone saying shit? You're so wrong because cursing and swearing is not way of correction,don't do this on my page, you're the one full of hate because you guys were just arguing you started cursing, why for?"