Download Song: S.C.A.M (Success Come As Miracle) by Teddyboy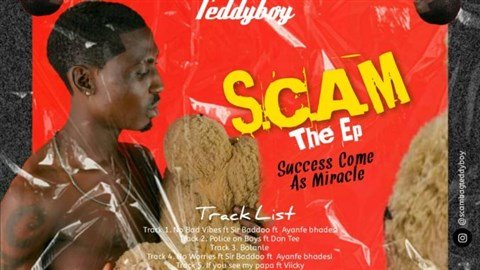 With well-written lyrics, Teddyboy has brought out this magnificent EP which he roughly tagged SCAM (Success Come As Miracle) now available for download.
The Lagos-born talented singer has dished out an interesting EP which contains a lot of pleasurable soundtracks, the starlet has taken his time and the result is worth listening to.
Article content continues below;
More Articles
Grab the full EP below
Don't miss out! Know when next we publish, click on a button below;
You can also subscribe to our newsletter below, we never spam.