As the controversial European Super League continues to take it's the world of football, Manchester United has announced that it's executive vice-chairman Ed Woodward, would step down from his role at the end of the year.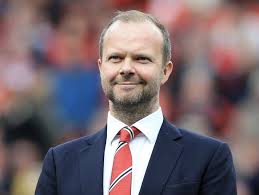 Following the announcement of the Super league on Sunday, lot's of important figures in the world of football have spoken out against the breakaway league which was joined by 6 English clubs including Manchester United.
Uefa had been holding talks of a new 36-team Champions League, and it was reported that Woodward- who had a post on the Professional Football Strategy Council of Uefa- had significant inputs in the discussion, which was held chiefly to to kill off all attempts to create a  breakaway Super League, but the highly criticised competition was announced on Sunday.
Article content continues below;
More Articles
Uefa president Aleksander Ceferin, has since made statements against Woodward, claiming that the United Vice-chairman had been "very satisfied" with the reforms when they last spoke on Thursday evening, before the announcements of the Super League the following Sunday.
However, BBC Sports reports that the agreement between Woodward and Glazer family who owns United is amicable and that the announcement was brought forward because of the prospect of leaks.
The move will however bring an end to the long-standing ties between Woodward and the Glazer family, as he was one of the important factors in their successful takeover of the club.
Don't miss out! Know when next we publish, click on a button below;
You can leave us your email below and we will take care of the rest, we don't send spam.