Arsenal no.2 keeper Emilio Martinez is hours away from being confirmed as an Aston Villa player as he has agreed to personal terms and is currently undergoing medicals.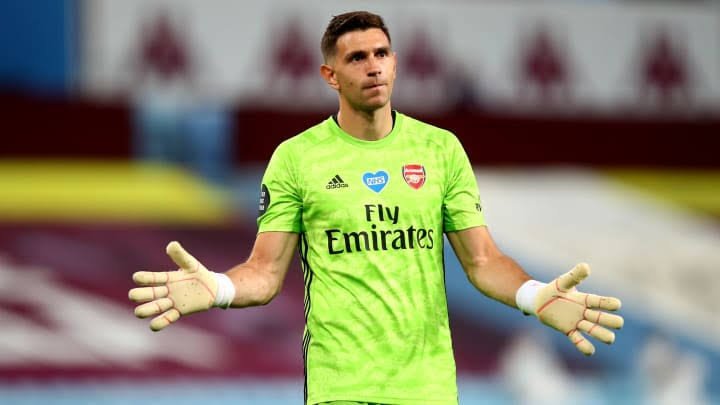 The 28 year old goalie is reportedly being transferred on a £20m deal to Aston Villa and would receive about £60,000 a week.
Martinez who held fort at Arsenal's goal post following Leno's injury last season, made requests to be made the first choice keeper at Arsenal and backed up his request with a wonderful performance at the F.A cup finals and Community Shield.
However, the gunners stuck with Leno who is now back in action and Martinez had to seek his first team ambitions at other clubs such as Aston Villa which seems to be his next destination.