Everton has joined the list of clubs to benefit from Liverpool's current woes, as they defeated the Reds 2-0 to secure their first win at Anfield in 22 years.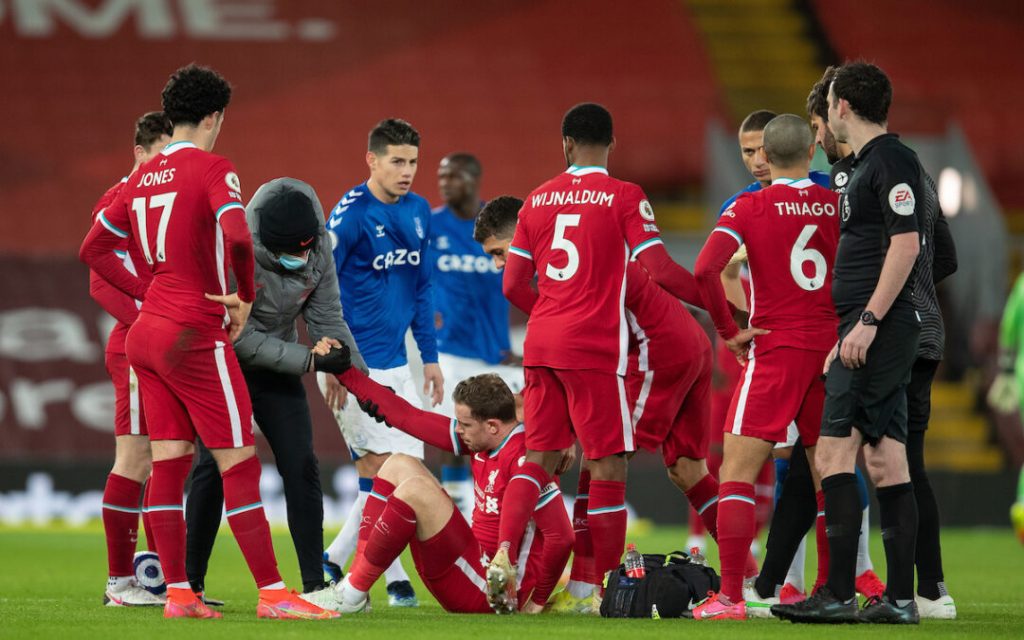 Everton were well aware of Liverpool's current problems, and they took full advantage of it early in the game as Richarlison opened the goal tally in the third minute of the match, when he was played in on goal by James Rodriguez, and he sent a low finish across Alisson into the net.
However, Liverpool weren't totally devoid of life and they put Everton's Jordan Pickford to work multiple times, but the goalkeeper proved he was up to the task as he some key saves against attempts from Jordan Henderson, Sadio Mane and Mohamed Salah to maintain a clean sheet.
Liverpool's defeat became sealed when Dominic Calvert-Lewin was fouled in the Red's box, earning Everton a penalty kick that Sigurdsson confidently slotted in from the spot for their second and final goal.
As if their humiliating loss wasn't enough, yet another Liverpool player Henderson has been injured, and he was seen limping off the pitch in the first half.
Don't miss out! Know when next we publish;
You can leave us your email below and we will take care of the rest, we don't send spam.