The Football Association has charged it's Referee Darren Drysdale with improper conduct, due to his on-pitch altercation with Ipswich midfielder Alan Judge.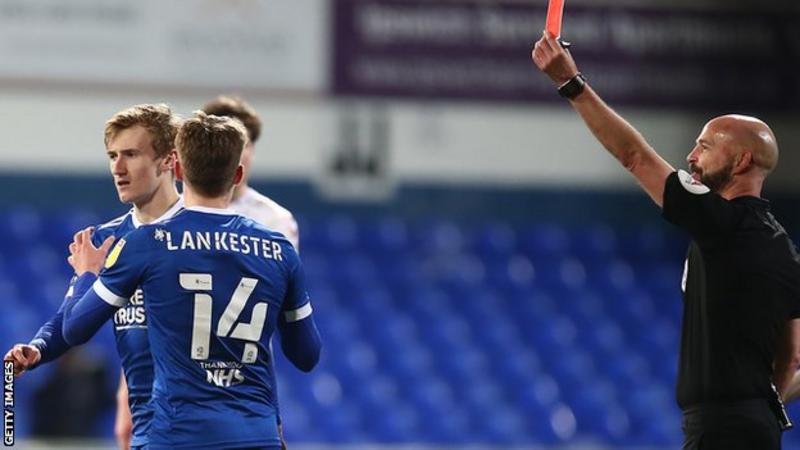 Drysdale who has since apologised for his actions, said he was "sorry for not maintaining his composure in the match".
In the 90th minute of the match, Drysdale was seen moving his head towards Alan Judge, and for a moment it looked like a fight might have occured between the referee and player.
In his statement which was released by the Professional Game Match Officials Limited, Drysdale said "I can only apologise to Alan and Ipswich Town,"
"I fully understand it is important for us as referees to maintain our composure throughout the game and always engage with players in a professional manner.
"I'm sorry that I did not do that."
However, Ipswich's manager Paul Lambert has since dismissed the apology, saying it sounded like a "a watered-down apology".
He further said "I'm hoping the Football Association will look at the whole incident, including Flynn's red card. By Darren's own admission, he said he wasn't in control."
Drysdale now has until Thursday, March 4 2021, to respond to the charge leveled against him by the FA, and it is currently unknown if he would be given some type of fine or sanction for his act.
Don't miss out! Know when next we publish;
You can leave us your email below and we will take care of the rest, we don't send spam.