English football club Tottenham Hotspur and its fans have been left in a state of shock, after reports surfaced that the clubs main striker Harry Kane wants to leave.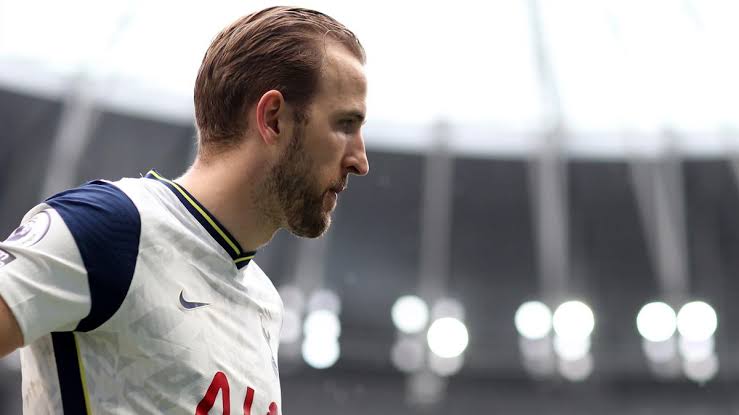 In a bid to keep control over the increasing speculations and rumors about Harry Kane's future plans,the club issued a statement on Monday saying that their main focus is to end the season "as strongly as possible, and "that's what everyone should be focused on."
According to reports from BBC Sports, sources around the club say Harry Kane has a contract with Spurs until 2024, and is yet to make an official transfer request or communicate directly to the appropriate parties a desire to depart the club.
Kane, who captains the English national squad, scored the highest number of goals in the EPL this season, but it is common knowledge that he is frustrated with his trophy-less club career and unfruitful stay at Tottenham.
It is popularly believed among football fans that the world class striker has decided to leave the club in search of greener pastures at other clubs so as to fulfill his personal trophy dreams.
Article content continues below;
More Articles
However, Spurs are not ready to let their MVP go despite his obvious dissatisfaction, especially since they know he is constantly being eyed by clubs like Manchester United, Chelsea and others.
On the other hand, Spurs could decide to let Kane go at the end of the season for a hefty price tag, which could be used to sort out some of the club's many on and off-pitch issues which has led to them replacing two renown managers.
Don't miss out! Know when next we publish, click on a button below;
You can leave us your email below and we will take care of the rest, we don't send spam.