Jose Mourinho says Tottenham had "one foot in the next round", after his team was motivated to a 4-1 victory over Wolfsberger by Gareth Bale,  in the Europa League last 32 first leg.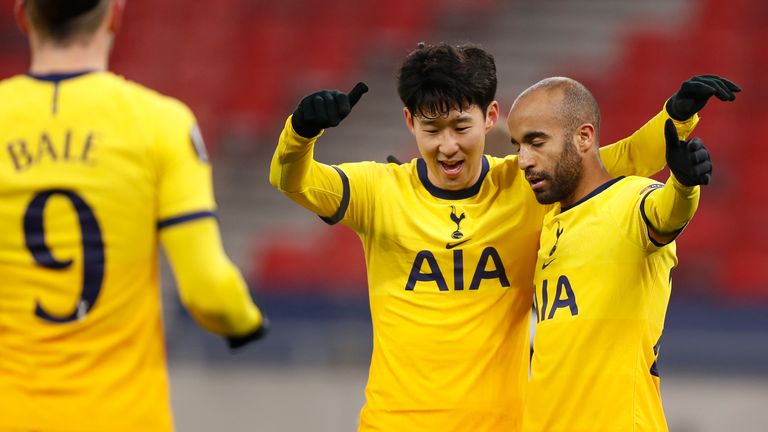 Bale initiated the first goal of the match when he made a cross to Son Heung-min, who wrapped up the attempt with a head finish into the net. Bale himself then added Tottenham's second goal when he cut into the opposition's box and fired home a goal.
Before the match today, Bale hadn't recorded a goal and an assist for Tottenham in a match since April 2013.
Tottenham's lead was further extended by Lucas Moura and Alves Morais who both scored a goal each, but Wolfsberger kept fighting and eventually got awarded a penalty that was successfully converted to goal by Michael Liendl, and Christopher Wernitznig also managed to hit the bar in the second half.
However, despite the emphatic victory his team secured, Jose Mourinho isn't impressed, as he said "I don't consider this an incredible victory, just a good victory that brings good feelings, the plane back will be a different plane than after a defeat."
Don't miss out! Know when next we publish;
You can leave us your email below and we will take care of the rest, we don't send spam.