In a ruthless display of might, Manchester City has cleared all doubts about their premier league dominance with a 5 goal victory over Newcastle.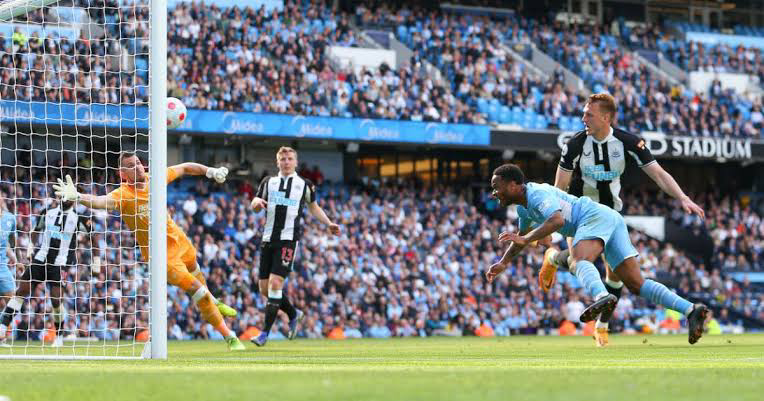 Following their disappointing exit from the Champions league last week, Manchester City appease their fans by making quick work of Newcastle tonight.
19 minutes after kickoff, Raheem Sterling put City ahead with a headed goal. Laporte then doubled City's lead just before halftime, when Newcastle's keeper made a costly mistake. 
Click here To See The best Iphone Power Banks 2022
In the second half, Rodri, Phil Foden and Raheem sterling scored City's third, fourth and fifth goals respectively to ensure City's win and strengthen City's goal draw.
With Liverpool dropping two points after their draw with Spurs, City has now gone 4 points clear of their closest competitor, and they also have a healthy goal lead which further insulates their position atop the league table.
Don't miss out! Know when next we publish, click on the button below;
You can also subscribe to our newsletter below, we never spam.