Nigerian Super Eagles have secured their spot in the AFCON last 1, after they defeated Sudan 3-1 tonight.
The Eagles set things in motion with an early goal from Samuel Chukwueze in the 3rd minute.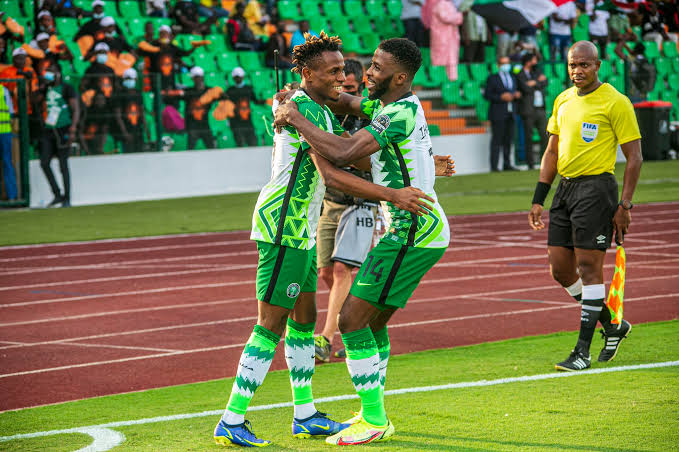 They then doubled their lead at half-time when a deflection off Taiwo Awoniyi sent the ball into Sudan's net.
Simon scored the final goal for the Eagles, when he slotted in the 3rd goal after the restart.
However, Sudan's team refused to lose without a hit, and Walieldin Khedr reduced the deficit to 3-1, after scoring from the penalty spot.
Earlier in the tournament, Nigeria won their Group D opener against Egypt, and their latest Victory over Sundan means they too of their group table.
Without doubt, the Super Eagles would now have their sights on a fourth AFCON trophy.
They would be looking forward to another victory when they wrap-up their group stage campaign on Wednesday against Guinea-Bissau.
Don't miss out! Know when next we publish, click on the button below;
You can also subscribe to our newsletter below, we never spam.