Hollywood actors Ryan Reynolds and Rob McElhenney, have been granted approval by the Financial Conduct Authority to takeover National League club Wrexham.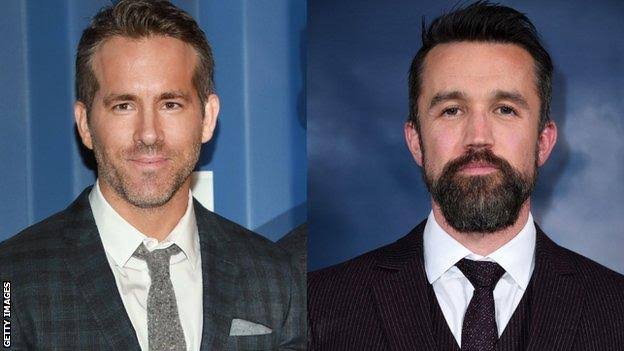 Ryan Reynolds(popularly known for his role as Deadpool) and McElhenney, were announced to be the mystery investors who wanted to put £2m into the club in September 2020.
And after the members of the club's supporters' trust voted unanimously in favour of the proposed deal in November, it was confirmed today by the Supporters' Trust and the current owners, that the necessary approvals for the takeover have been granted.
According to the Trust in its official statement, "Both parties shall now work to formally complete the sale of shares in Wrexham AFC next week. We would like to thank supporters for their patience in this process and reassure you the Wrexham Supporters Trust will make a full statement once this is completed."
Contracts reportedly changed hands between both parties in January, and McElhenney and Reynolds were also said to have donated some funds to strengthen the club's transfer budget before the transfer deadline, while they were still awaiting approvals from the FCA.
Don't miss out! Know when next we publish;
You can leave us your email below and we will take care of the rest, we don't send spam.