How To Enable Dark Mode On Instagram.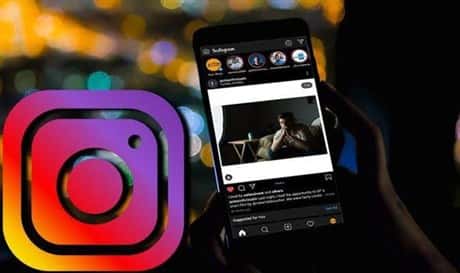 Instagram has launched a new lovely feature on the ever-interesting photo/video sharing app, but "how can you enable it?" We've got the question answered here!


The Facebook owned photo-messaging app has brought out a new feature which many of us adore, and if you're just another admirer of the Dark Mode, here is some good news.


Instagram recently changed a bit of their policy, they rolled out an interesting policy which state that the photo-messaging app will not be deleting their users account without prior notice, you can read that here (Instagram to quit deleting users accounts).






But that is not the only good news on the platform in 2020, they've recently announced a new feature, (the dark mode) which many including me have fallen in love with for quite some time now, the app can now go dark just as our Chrome, Twitter and many more apps do.


Even though the feature is now in use, you will still need some upgrade alongside some instructions to get it set.



How Can You Enable the Dark mode On Instagram?

Dark mode for Instagram is available on iOS 13 and Android 10. Therefore, ensure that your phone is upgraded. After doing that, adhere to these instructions:
For iPhone iOS 13 owners:
1. Update your Instagram application.
2. Pull down the Control Center on your phone's home screen.
3. Long press the brightness meter.
4. Enable Dark mode.
5. Access to Instagram and enjoy it.
Must Read: Instagram to quit deleting users accounts




You can also head to Settings > Display & Brightness to activate the mode. Better still, just ask Siri to "Turn on Dark mode."
Dark mode for Android 10 is available as well. Head to your Settings > Display > Advanced to activate system-wide Dark Mode on your Android 10 phone and enjoy your Android Instagram
Instagram is now one of the leading Photo and Video-sharing social networking service/platform and we recalled how it was created in 2010 by Kevin Systrom and Mike Krieger though it was only in iOS.
A version for Android devices was released a year and a half later, in April 2012, followed by a feature-limited website interface in November 2012, and apps for Windows 10 Mobile and Windows 10 in April 2016 and October 2016 respectively. The app allows users to upload photos and videos to the service, which can be edited with various filters, and organized with tags and location information.
The app is now owned by Facebook Inc.




I love writing about technology and entertainment, but I want to say a big thanks to all our visitors, you all have been the reason for the existence of this website. Tsquare07
If you are on Instagram you can find my page interesting and I hope for a Follow thereafter, plus my great friend who gave me a clue of this new feature will also be a good following on your profile.
PLEASE, SHARE!

Don't Worry about Price, It's completely Free!