Rangers had their hearts broken and their hopes dashed upon a rock, when Aaron Ramsey failed to score his penalty kick at the Europa League final.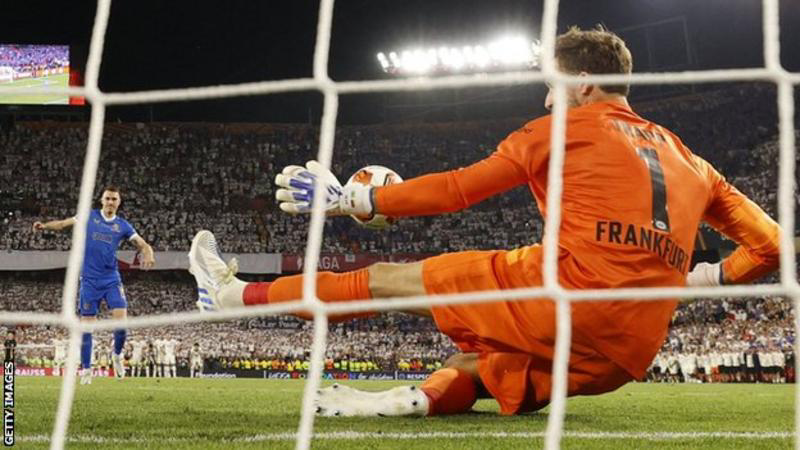 Ramsey's miss gave Frankfurt the opening they needed to become this season's Europa league champions, and rangers' boss Bronckhorst, says the loss "hurts a lot". 
Click here for more sport news
Click here for more on Rangers' defeat
"With penalties it's a lottery – tonight we weren't on the good side," Van Bronckhorst said.
" If you play a lot of big finals you will have memories that last forever when you win them, but when you lose it will hurt a lot. I lost a World Cup final.
"We have to move on. We have a big game on Saturday and next season we have to start all over again."
However, Bronckhorst also said he "can't  complain" and couldn't ask for more from his squad even after the 5-4 defeat on penalties to Eintracht. 
Bronckhorst subbed in Ramsey specifically for the shootout, but unfortunately, he was also the only one who failed to score.
Don't miss out! Know when next we publish, click on the button below;
You can also subscribe to our newsletter below, we never spam.