It's not unusual to hear cases of scammers who use names of celebrities to defraud fans. It could be a go-fund me account or giveaways like in the case of nollywood actress, Mercy Johnson.
It seems Mercy Johnson's name was used to defraud fans via a fake Facebook account in which fans were asked to send money to her account to claim a prize that they had won. The actress decided to address the issue to prevent a reoccurrence.
Mercy Johnson released a video via her official Instagram page in which she addressed this pressing issue. Mercy begged fans to be very careful and to note that she would never ask anyone to send money to her for any present they win from her.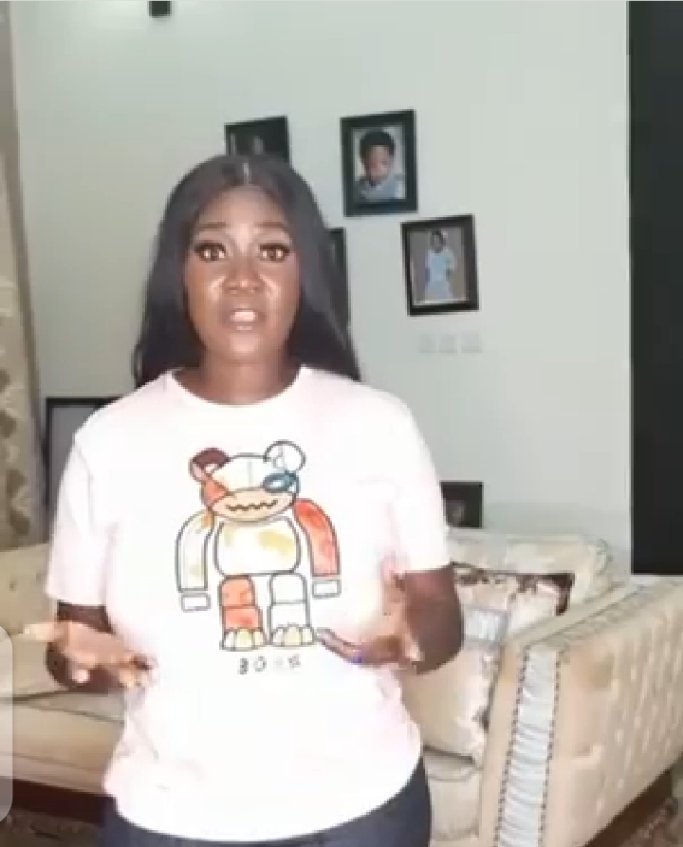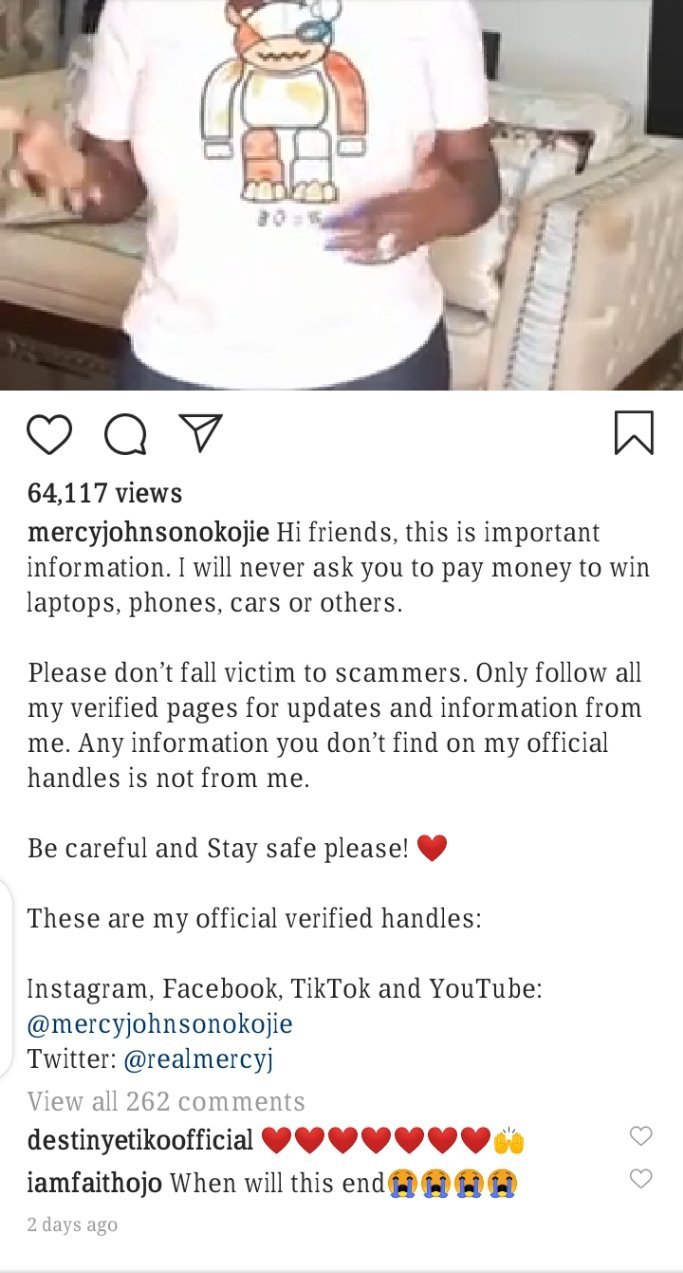 In her words " So this is very important to me because I love you guys so much and I hate the fact that a lot of you are getting defrauded. This is to put a disclaimer out there that I do not have a Facebook page or account where I sent to you or asked you to pay money because you've won a vehicle or any present that you need to pay money into my account. That's fake, that's not from me so this is like a disclaimer saying you guys have to be very careful out there and I'm so grateful that you love me but I hate the fact that you guys are getting defrauded so i really need to beg that you be careful……"
The actress begged her fans to be vigilant of any account or page that asks for money while claiming to be her.