Tottenham's boss Jose Mourinho says he is only concerned with thePremier League top four race, and Tottenham's upcoming Premier League clash with Arsenal.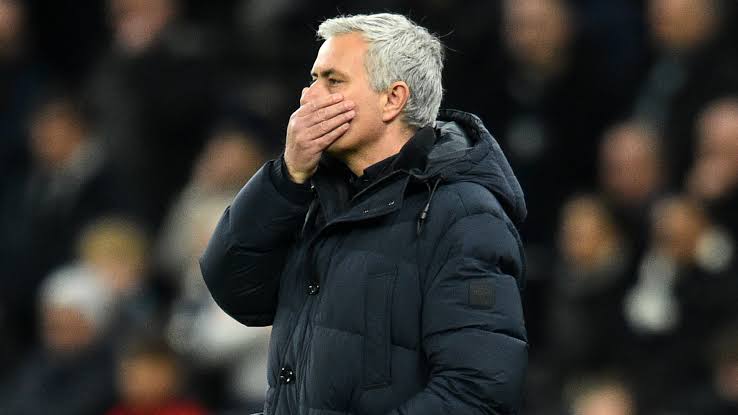 Mourinho's side would be the favorite to win, as they are currently seven points above the Gunners and have finished above them for the past four seasons.
However, the Gunners have had some recent impressive successes, and might prove to be a difficult challenge for Spurs.
Mourinho however assures Spurs fans, that his team would bring their A game to the match, despite being way ahead of the Gunners in the league. In his own words, "I look up, I don't look down. If Arsenal was seven points ahead of us, I would look to them, but because we have seven points more than them, I don't look down."
"We look always to the next match, If instead of Arsenal it was Villa or Newcastle, the next matches we're going to play [with] exactly the same feeling."
"We feel we're better than the position we have in the table and we want to improve our position so we need points for that.
"It doesn't matter the opponent, doesn't matter if it is a London derby. It's a Premier League match, three points are there to fight for and that's what we're going to try to do."
When the issue of his rivalry with Arsenal's old management was raised, Mourinho said "I want to be respectful, I don't want to go in that direction. In spite of the rivalry between us and Arsenal I want to be respectful."
"Arsenal  is a big club with a big history, a little bit like us they're trying to build a better future. I have total respect for them."
Don't miss out! Know when next we publish;
You can leave us your email below 8and we will take care of the rest, we don't send spam.