AC Milan's Super striker Zlatan Ibrahimovic, might be sidelined for three weeks as he is currently nursing a thigh injury, this means Ibrahimovic would most likely miss the Europa League clash with his former club Manchester United.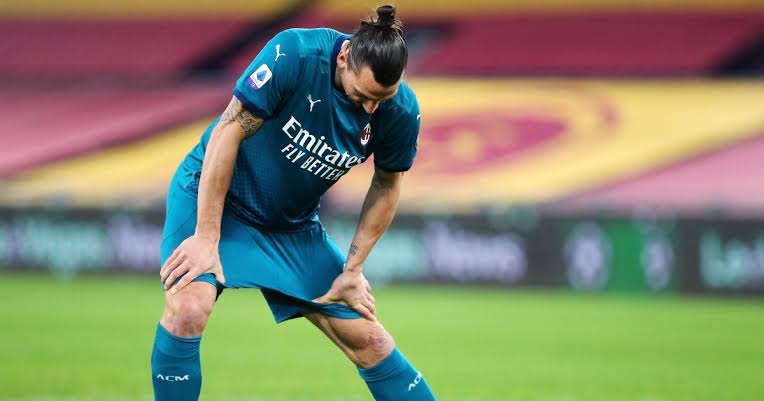 The Swedish international who scored a total of 29 goals in 53 appearances across all competitions for Man United, had to be taken off the pitch in 56th minute of AC Milan's 2-1 victory over Roma on Sunday.
Both legs of the last-16 fixture with United, are scheduled for the 11th and 18th of March respectively. Ibrahimovic who has scored 16 goals in 21 games this season for Millan, would however miss both the first and second clash, due to his injury.