Anthony Joshua has called out his British rival Tyson Fury via a hot social media post, claiming that Fury is "a fraud" who has let down the fans after news broke that their highly anticipated heavyweight clash might be called off.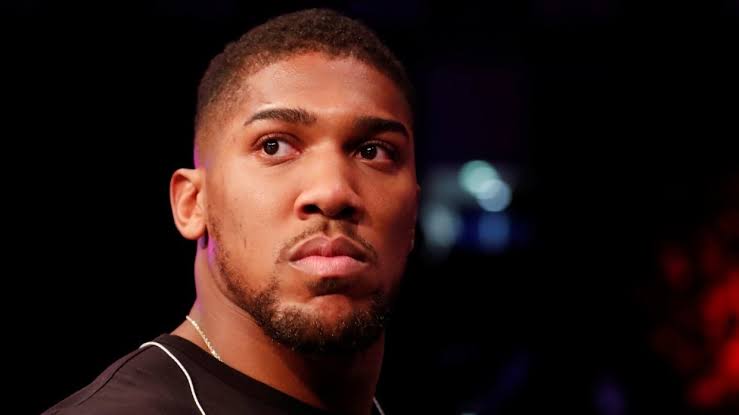 Both boxers who seemed to be ready to do battle in the ring this coming August, have been reduced to social media warriors after an arbitration hearing ruled that Fury must first face his  American opposition Deontay Wilder, before fighting Joshua.
In his twitter post aimed at Fury, Joshua said "You've let boxing down. You lied to the fans and led them on. Used my name for clout not a fight. If there was an arbitration going on, why announce to the world we are fighting! The fight was signed."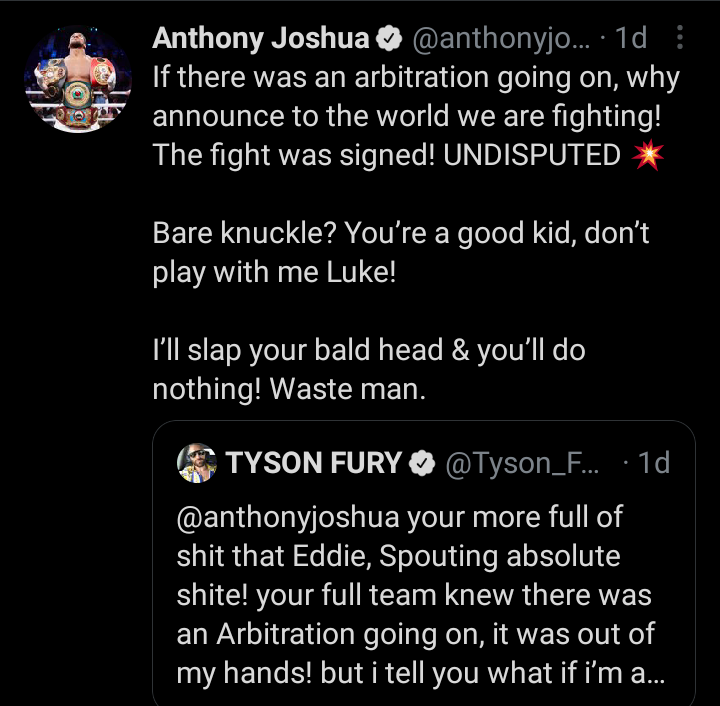 "I'll slap your bald head and you'll do nothing!" Fury, in response to this accusation then challenged Joshua to a bare-knuckle fight for $20M each, which Joshua has since rejected.
According to Joshua's promoter Eddie Hearn, the match between Joshua and Fury had been agreed upon. Fury himself also made an Instagram post on Sunday, where he told his fans that he had agreed to a fight with Joshua on August 14th at a venue in Saudi Arabia. .
However, 24 hours after Fury's post, Wilder's team, who have always claimed that their man had a 3rd fight against Fury for the WBC Heavyweight title, found out that their arbitrary hearing was favorable.
This means that Fury first has to face Deontay Wilder before he can fight Joshua, and plans for an August 14 match would have to be scrapped.
With the biggest fight now looking impossible, Eddie Hearn has admitted that he is looking at other options for Joshua, especially a contest between Joshua and Ukraine's Oleksandr Usyk, who is the mandatory challenger for the WBO title which Joshua currently holds.
Don't miss out! Know when next we publish, click on the button below;
You can also subscribe to our newsletter below, we never spam.