Suarez Juventus Move is possible but he might be going back to school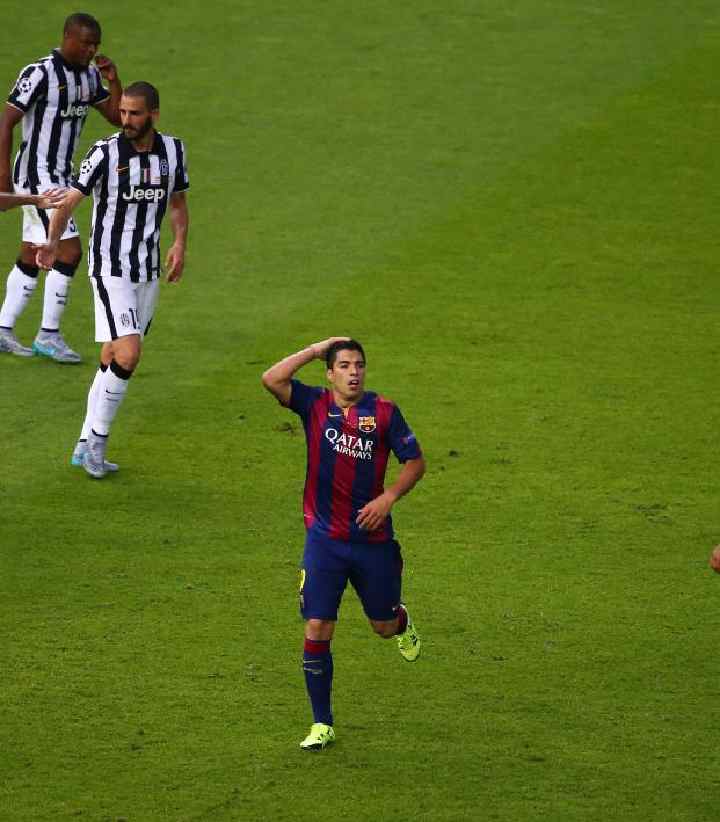 Luiz Suarez must be going back to the classroom before a move to Juventus will be possible for him.
Juventus persuit for Barcelona and Uruguayan star.
Luiz Suarez is now closer to been done.
Juventus agree a deal that is worth £10m a year on a three years contract for the 33 year old striker.
The club is now on the verge to boost their attacking force.
Since the arrival of new manager, Andrea Pirlo, Juventus offload so many players, including Blaise Matuidi and Gonzalo Higuian.
Suarez Close To Signing For Juve
The former Juventus midfielder has reported that he want to strengthen up the squad in all areas and has seen Suarez as a good addition.
And Goal reported that a move to the Old lady is very possible for the Uruguayan.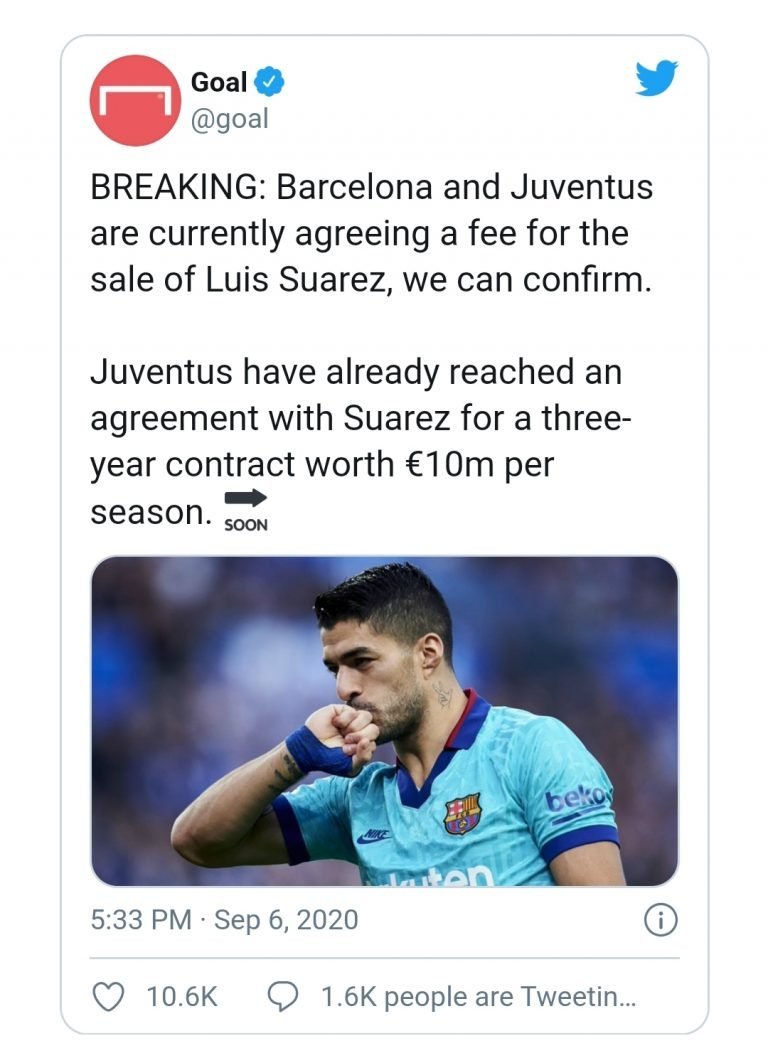 But sadly the Barca star must go back to the classroom before the move will be possible.
The famous bitman, who once bite Italian defender, Georgio Chiellini
in the 2014 world cup must take a test before he can move to Italy.
This is because of the current state of Juventus on International players.
Juventus have already used up their limit of two non-EU signings following the arrival of Brazilian midfielder Arthur Melo.
And U.S. international Weston McKennie and would only be able to add Suárez if he can obtain an EU passport.
Suarez only hopes of moving to Italy is depending on his wife's European citizenship.
The media reports that the Uruguayan is eligible for a possible naturilization as his wife is a citizen of the nation.
But Suarez has to pass an Italian test.
The Uruguayan television program Polideportivo, as well as several Italian newspapers
on Sunday reported that Suárez would take a level B1 Italian test — regarded as lower intermediate and the minimum level required — on Monday.
Suarez all bites
Hopefully, Suarez will soon reunite with his last victim, Georgio Chiellini at Juventus.
You may like: Top Five (5) Craziest Football Incidents of all Time
But we will hope for a good relationship between the two.
Suarez has lost his form on biting since Chiellini in the world cup and it seems he has finally fixed whatever was the cause for his biting.
More related to: Suarez to Juventus possible but he must go to school and pass.
Create an account and Leave a comment below