Everton Goalkeeper Jordan Pickford, would not be facing any consequence or penalty as a result of his tackle against Liverpool's Virgil Van Dijk during the Merseyside derby on Saturday.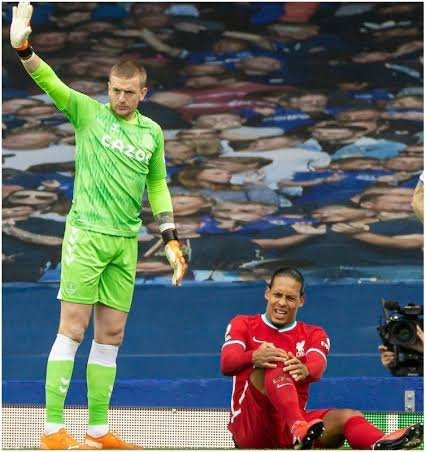 The match was a double disappointment for the reds as they not only failed to win, but also saw one of thier most valued player get injured.
However, the Football Association (FA) has decided that the tackle was seen by the officials and VAR after making consultations and while the FA has the power to still intervene, it has decided not to do so on this occasion.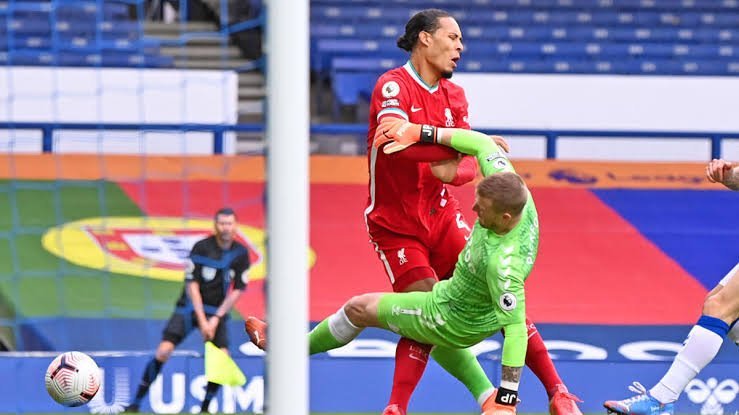 However, this opinion isn't shared by some liverpool fans, who have allegedly taken to twitter to make some negative tweets agsinst Pickford and his teammate Richarlison who was sent off during the game.
According to Merseyside police in a released statement, "The language used in the tweets is totally unacceptable"  and they are taking the reports on such posts "extremely seriously".