The battle between Spanish football giants Barcelona and their MVP Lionel Messi continues, as La Liga – siding with Barcelona- has released a statement, saying the players 623Million Pound release clause still stands.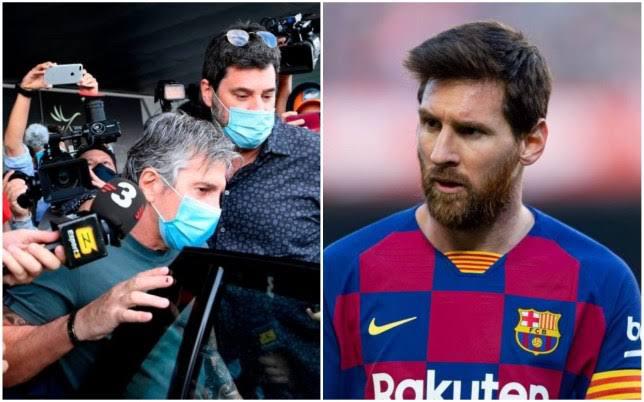 This statement comes as a response to Jorge Messi missive to LaLiga, which insisted that his son could leave Barcelona for free this summer due to a clause he says is included in the contract which allows Messi terminate his deal.
The letter written by Jorge Messi read as follows;
As the representative of professional football player Lionel Andres Messi and in response to the statement relating to the player's contractual situation published by the Liga Nacional de Fútbol Profesional on August 30, 2020, Jorge Horacio Messi states that, quite apart from your obvious interest given the role that said institution [La Liga] has in the defence of its associates (the football clubs):
"First, we do not know what contract you have analysed and one what grounds you conclude that there is a recission clause applicable in the case of him deciding to unilaterally end his contract from the end of the 2019-20 season.
"Second, that doing so [reaching that conclusion] is founded upon a clear error on your part. As clause 8.2.3.6 of the contract signed between the club and the player explicitly says: "This indemnity will not apply when the player's decision to unilaterally rescind the contract is effective from the end of the 2019-2020 season."
La liga has however joined forces with Barcelona in a recently released statement, to say such a clause does not exist, and that the only way Messi- who is Barcelona's most decorated player ever- could leave is if the release clause fee is paid.